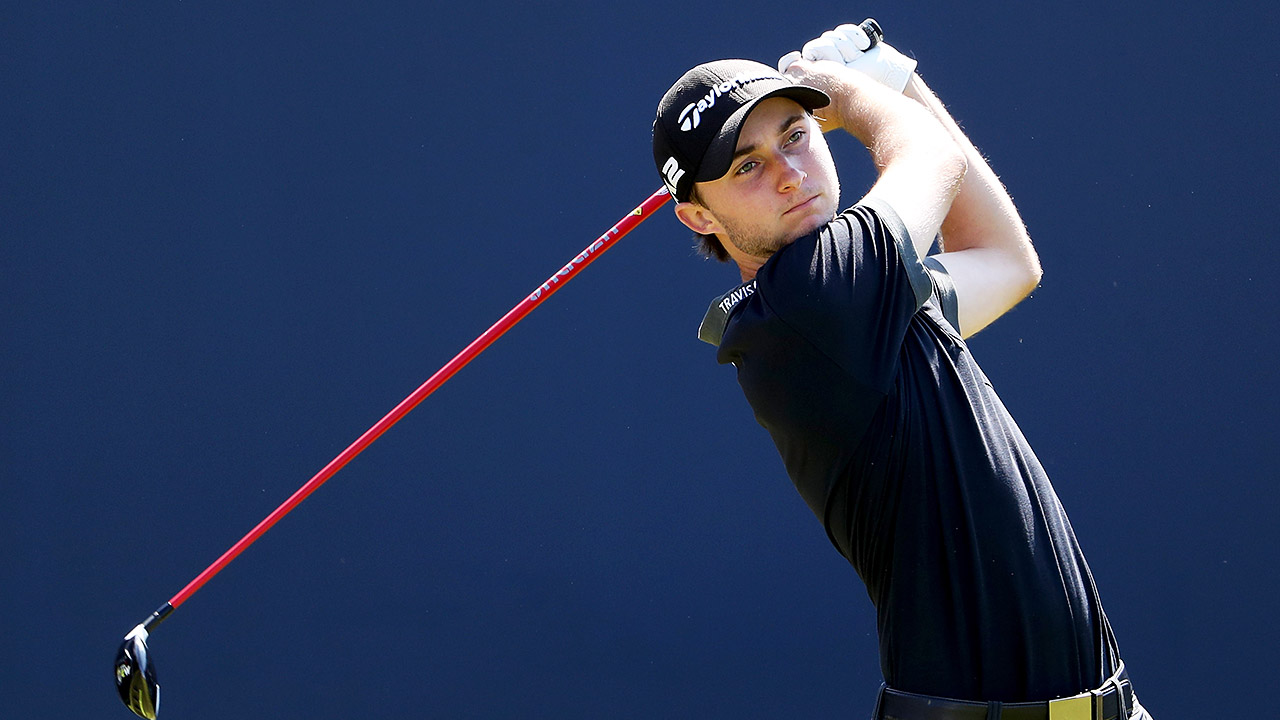 There are two Canadians in the field this week at the Open Championship, and one of them is a kid named Austin with a Texas accent.
Joining Adam Hadwin in representing the maple leaf at Royal Birkdale is Austin Connelly, a European Tour player and dual citizen. He'll be playing in his first major thanks to winning a four-man playoff at a qualifier in England earlier this month.
A highly-touted amateur who turned pro at 18, Connelly drained a 15-footer on the first playoff hole to help him earn the third and final Open berth at the Royal Cinque Ports Qualifier.
On the European Tour website, he's billed as a "Slight Canadian with a much heralded amateur career." That's a solid start, but here's a closer look at the Texas-born Canadian:
Name: Austin Connelly
Age: 20
Birthplace: Irving, Tex.
World ranking: 524
Height: Five-foot-7
Weight: 150 lbs.
2017 notables: Two top-10 finishes on the European Tour
2017 stroke average: 71.26
Dual duties
Connelly has represented both Canada and the U.S. during his golf career, but most recently he's had the maple leaf beside his name.
He was born in Irving and he grew up there, but he has deep roots in Canada. His dad, Bill (who's often his caddie, but won't be this week), was born in Toronto. Connelly spent many a summer playing golf in Nova Scotia while visiting his grandparents, and he's a member of the Clare G&CC in Church Point, N.S.
He joined Golf Canada's national amateur team in 2014, then represented the U.S. at the Junior Ryder Cup the next year as an 18-year-old. A few months after that, he was back to representing Canada. At the 2015 Pan American Games in Toronto, then ranked ninth in the world among amateur golfers, Connelly finished eighth, and second among Canadians.
He answers questions about his dual citizenship all the time, and over the …read more
Source:: Sportsnet.ca