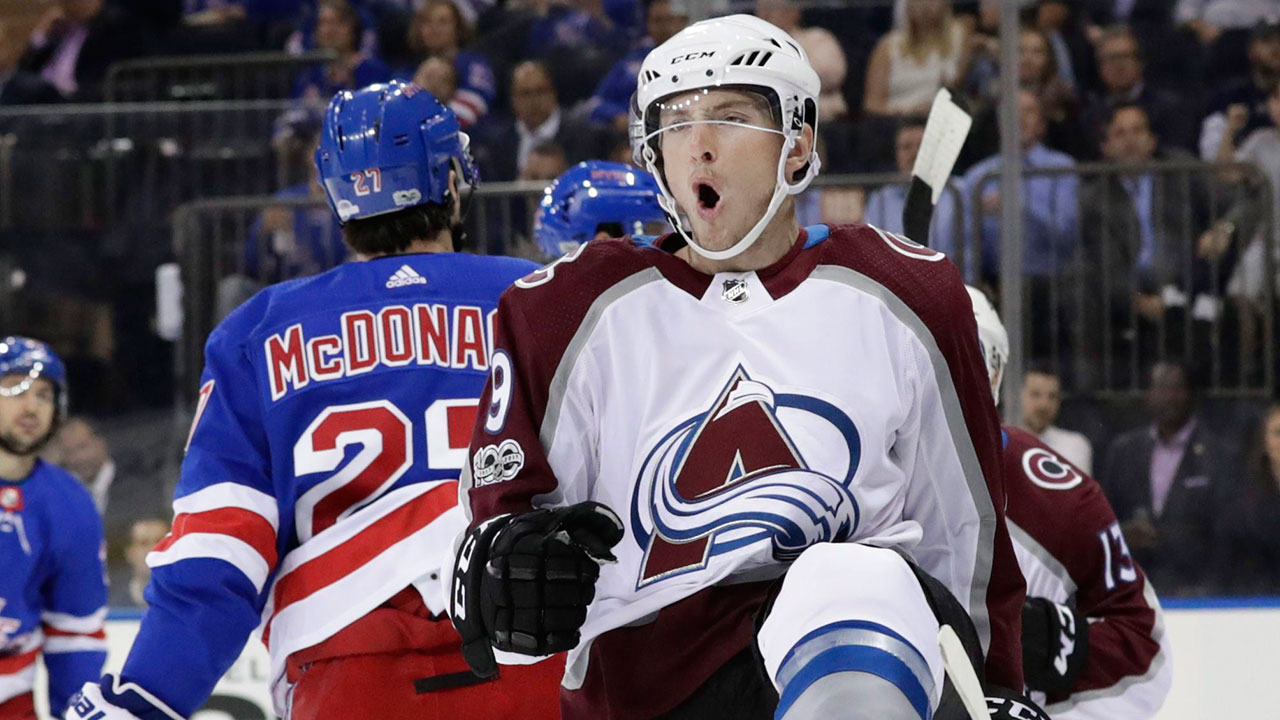 It has been a whirlwind 2017 for Colorado Avalanche star Matt Duchene.
The forward's name has been in trade rumours since prior to last season's March trade deadline, his future with the Avs was in doubt as recently as training camp and pre-season, yet despite all that he has gotten off to a strong start on the ice.
Registering five points in the first four games after his most disappointing year as a pro, plus his team getting off to a 3-1-0 start, is not how most hockey fans had envisioned the 2017-18 campaign beginning.
The Rogers Hometown Hockey Tour is rolling through Duchene's hometown of Haliburton, Ont., this weekend so the 2014 Olympic gold medallist participated in a Twitter Q&A with fans Thursday.
Check out some highlights from the Twitter takeover below and make sure to follow the Hometown Hockey account to read all of his responses.
READY for your questions! Let's get this Twitter Takeover going! #HTHAskMatt pic.twitter.com/0cr4G9OXu4
— Hometown Hockey (@hometownhockey_) October 12, 2017
I have a few… I love the Bell Centre in Montreal, MSG in NYC and Bridgestone Arena in Nashville.
— Hometown Hockey (@hometownhockey_) October 12, 2017
When I'm in Nashville, I love to go to @tootsiesnet and listen to some of the live acts. It's such a great historic venue. https://t.co/Q2WS4tnA1E
— Hometown Hockey (@hometownhockey_) October 12, 2017
On why he wears No. 9…
I wear #9 because of Maurice Richard. I've also worn #19, #21 and #91, which would be my other go-to's. https://t.co/uwCa8uzdmI
— Hometown Hockey (@hometownhockey_) October 12, 2017
Duchene played two years in the OHL with the Brampton Battalion before being drafted third overall by the Avs in 2009…
We always …read more
Source:: Sportsnet.ca
(Visited 3 times, 1 visits today)