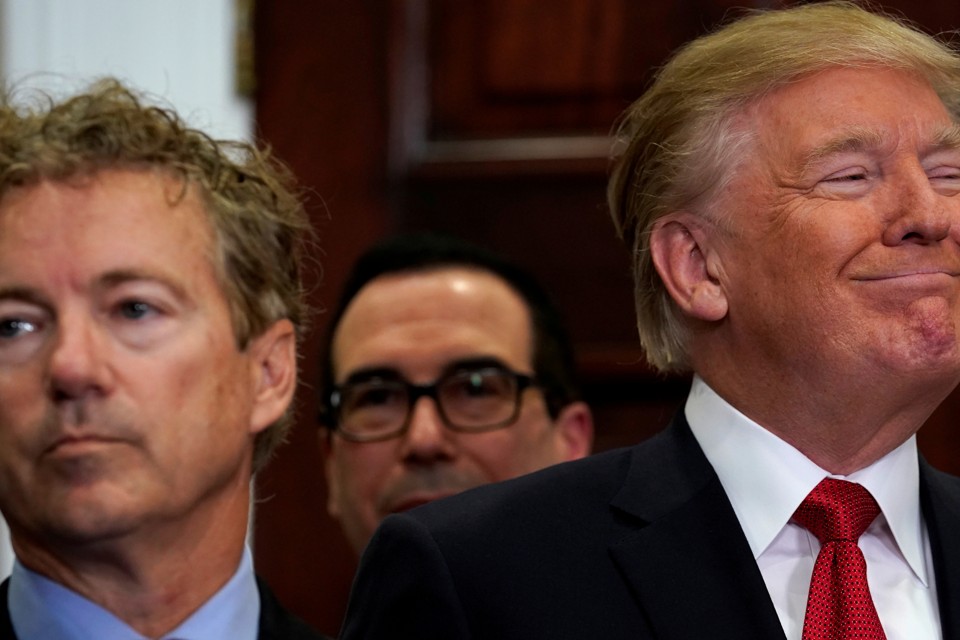 The Trump administration will end subsidies to insurers selling plans on the Obamacare marketplaces to help cover out-of-pocket costs for low-income customers.
The payments, so-called "cost sharing reduction subsidies," total $7 billion. Their loss could further destabilize the individual insurance market, which was already set on edge by an executive order Trump issued earlier on Thursday encouraging federal agencies to loosen Obamacare insurance regulations. That order could give rise to a parallel insurance market of cheap, skimpy plans that directly compete with Obamacare insurance plans and cherry-pick their healthiest customers.
The CSRs are distinct from the Obamacare tax credits, applying only to Obamacare enrollees who earn very little. Customers sometimes aren't aware that they receive CSRs—insurers are required to provide them automatically, whether they get reimbursed or not. But if the payments stop flowing from the federal government, insurers may raise rates across the board to compensate, according to Consumer Reports.
For months, Trump has kept insurers guessing about whether his administration would continue to pay the subsidies. Some insurers have warned that without them, they would either raise rates or pull out of the Obamacare insurance exchanges, but others simply set their prices this year assuming they wouldn't get the CSR payments.
The Congressional Budget Office previously estimated that premiums for middle-tier plans would rise by about 20 percent next year if the payments were discontinued, though many customers would be shielded from the hike by the Obamacare tax credits. The cost to the federal government, meanwhile, would be about $6 billion next year. (Obamacare's tax credits are tied to the premiums for silver plans, which would rise if CSR payments ended. Therefore, tax credits, which are also financed by the government, would also have to increase, more than offsetting the savings from the CSRs.) As one Kaiser …read more
Source:: The Atlantic – Health
(Visited 5 times, 1 visits today)