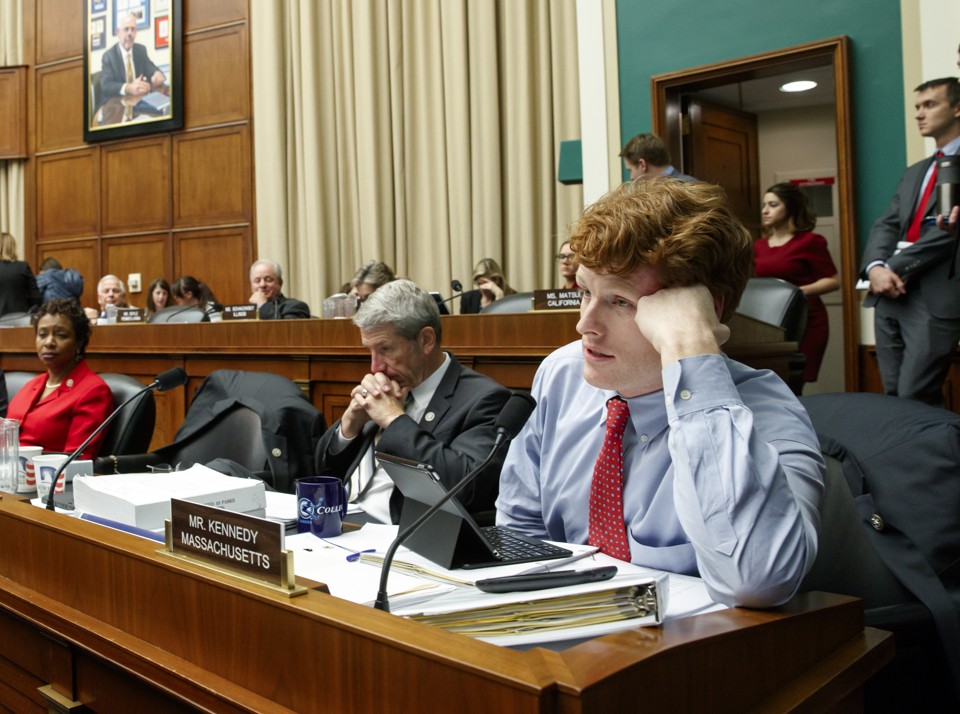 After a run of unlikely victories last month, it seemed possible for Democrats to forget—at least momentarily—that they were the party shut out of power in Washington.
They had watched in gleeful relief as Republicans failed yet again to repeal the Affordable Care Act. Democratic leaders Nancy Pelosi and Charles Schumer had persuaded President Trump to abandon the GOP leadership in a fiscal agreement, and they were poised to strike yet another favorable deal on immigration. Republicans were mired in the kind of infighting that usually follows defeat.
Yet the last two weeks have tested the limits of the Democrats' leverage, offering them bitter reminders that success for the minority party is relative, and often fleeting. On Sunday, Trump laid out a list of hard-line demands on immigration that seemed to extinguish hopes for a quick agreement to shield young undocumented immigrants from the threat of deportation. Then, on Monday, Scott Pruitt, the administrator of the U.S. Environmental Protection Agency, announced that the EPA would fully repeal the Obama administration's Clean Power Plan to combat climate change. And on Thursday, Trump signed an executive order that could ultimately destabilize Obamacare's insurance markets and achieve at least part of the outcome Republicans failed to accomplish legislatively.
All the while, Democrats have been frustrated at a Republican move they consider just as galling as Trump's ongoing effort to undo his predecessor's legacy—the GOP congressional leadership's refusal to take up legislation to reauthorize the Children's Health Insurance Program, or CHIP, and provide federal funding for community health centers. CHIP expired at the beginning of the month after Congress missed a deadline for extending the 20-year-old program, jeopardizing health coverage for nearly nine million kids in low-income families nationwide.
At least 11 states are likely to run out of federal funding by …read more
Source:: The Atlantic – Politics
(Visited 4 times, 1 visits today)