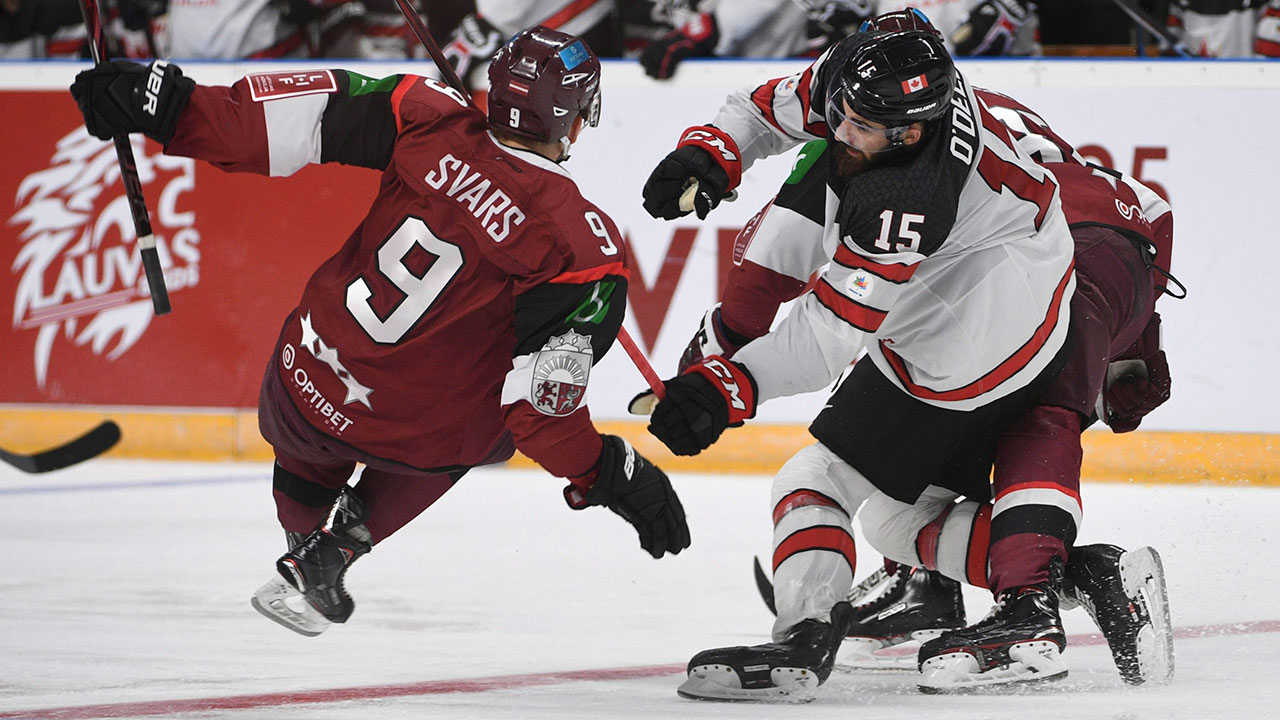 GANGNEUNG, South Korea – At the end of a 2015-16 season spent entirely in the American Hockey League and included a trade from the Ottawa Senators to the Buffalo Sabres, Eric O'Dell reached a critical decision point in his career.
An Anaheim Ducks second-round pick in 2008, he had already been through four organizations, enjoyed some solid years in the minors, appeared in 41 games over two seasons with the Winnipeg Jets, and faced uncertain prospects of getting into any more NHL contests.
So the Ottawa-born centre surveyed the scene, swallowed hard and decided to make the jump to HC Sochi of the Kontinental Hockey League, a move that unexpectedly but ultimately set him up for a spot on the Canadian Olympic hockey team.
"Each guy knows what opportunity they have going into the year and I just thought my best interests were in going overseas, make a bit more money and trying to play the next-best hockey there is besides the NHL," O'Dell said Wednesday, after Canada completed its final practice ahead of Thursday's Olympic opener versus Switzerland. "My family thought it would be alright if I left that year, and it's definitely worked out for me."
Very much so.
Now in his second season with Sochi, O'Dell is enjoying life in the resort town he describes as "kind of like the Russian Florida," serving as captain under head coach Sergei Zubov while sharing the team lead in points, collecting 13 goals and 18 assists in 46 games.
That resume, in part, prompted Hockey Canada to give him a long look during their selection process even though early on he seemed like a long shot to make the club. But he impressed with his tenacity and he'll be centring Rob Klinkhammer and Maxim Lapierre on a fourth line that will be counted on to play …read more
Source:: Sportsnet.ca
(Visited 4 times, 1 visits today)