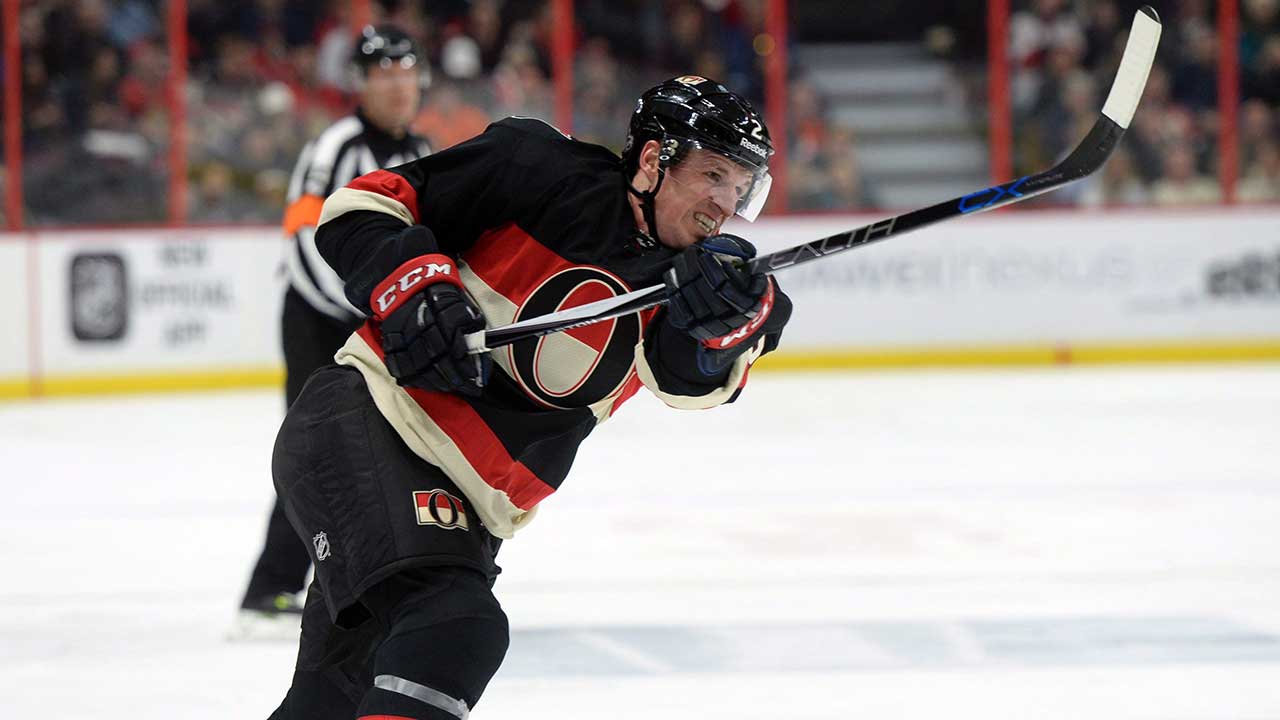 OTTAWA — Changes are inevitable if you're sitting 29th overall in the NHL, and the Ottawa Senators made their first one Tuesday night.
Veteran defenceman Dion Phaneuf and forward Nate Thompson were sent to the Los Angeles Kings in exchange for forwards Marion Gaborik and Nick Shore. The Senators will retain 25 per cent of Phaneuf's contract as part of the deal. He has three years remaining on his seven-year $49-million contract.
Gaborik has seven goals and seven assists through 30 games this season and has three full years remaining on his contract, which comes with a $4.875-million cap hit.
More than anything this deal is about the Senators shedding salary as they look to start their re-tool or rebuild — it remains to be seen which it will be — following what has been an incredibly disappointing season.
if ( "1" == true && 'undefined' !== typeof window.getIndexAds ) {
var so = {preroll:{1:{1:{siteID:191888},2:{siteID:191889}}}};
adServerUrl = window.getIndexAds( 'http://pubads.g.doubleclick.net/gampad/ads?sz=640×360&iu=%2F7326%2Fen.sportsnet.web%2FVideo&ciu_szs=300×250&impl=s&gdfp_req=1&env=vp&output=vast&unviewed_position_start=1&ad_rule=1&vid=5733400538001&cmsid=384', so, permalink);
} else {
adServerUrl = "http://pubads.g.doubleclick.net/gampad/ads?sz=640×360&iu=%2F7326%2Fen.sportsnet.web%2FVideo&ciu_szs=300×250&impl=s&gdfp_req=1&env=vp&output=vast&unviewed_position_start=1&ad_rule=1&vid=5733400538001&cmsid=384";
}
$el.after( unescape("%3Cscript src="" + (document.location.protocol == "https:" ? "https://sb" : "http://b") + ".scorecardresearch.com/beacon.js" %3E%3C/script%3E") );
$( document ).one( 'ready', function() {
$( "#video_container-863264" ).SNPlayer( {
…read more
Source:: Sportsnet.ca
(Visited 3 times, 1 visits today)