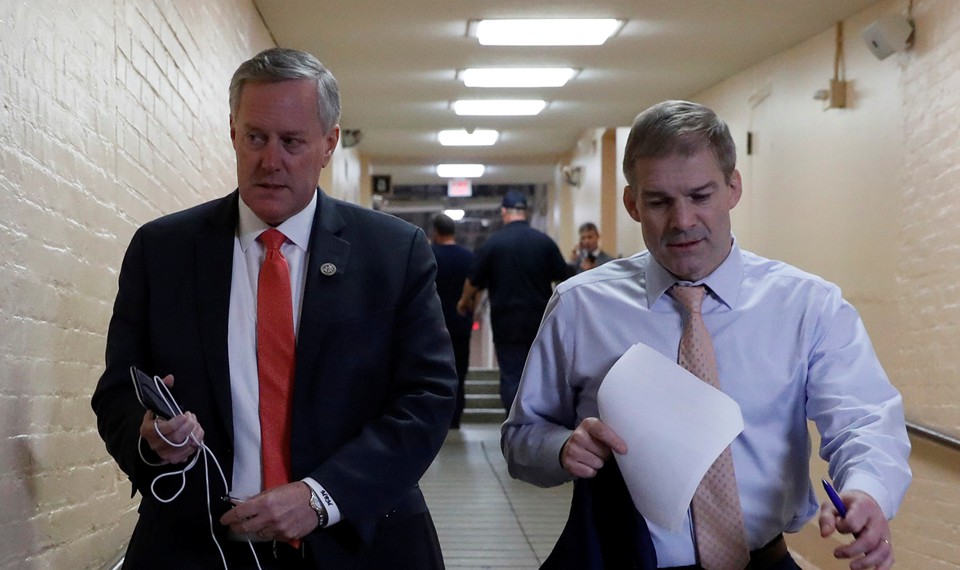 As is traditional during Infrastructure Week, nobody on Capitol Hill is talking about infrastructure. Instead, lawmakers are zeroing in on immigration and the young undocumented immigrants whose protection from deportation expires in March.
But while all eyes are on the Senate's not-so-freewheeling debate on those issues, the real action is perhaps in the lower chamber. There, House Republicans are grappling with their own path forward on immigration—and negotiating internecine tensions that could soon boil over.
As House leadership quietly awaits action in the Senate, conservatives are anxious to move ahead with their own immigration legislation. House Freedom Caucus members and others have rallied around a bill, authored by Judiciary Committee Chairman Bob Goodlatte, that would end family-based migration; slash the visa-lottery program; authorize funds for a border wall; and offer renewable legal status for DACA recipients instead of a path to citizenship, as the White House proposal does.
The bill, which Freedom Caucus Chairman Mark Meadows estimated had 160 to 180 "yeas" as of Tuesday morning, is likely dead-on-arrival in the Senate. But House conservatives say they are more determined than ever to get the bill to the floor, after the massive bipartisan budget deal that passed last week struck a "blow" to the Freedom Caucus, as Meadows put it. In a joint interview Tuesday afternoon, Meadows and his predecessor, Ohio Representative Jim Jordan, suggested that Paul Ryan's speakership could potentially be on the line if leadership fails to introduce Goodlatte's legislation and muscles through a "liberal" bill from the Senate.
Meadows told me Ryan won't dare consider the Senate's legislation "if he knows the will of his conference. The will of the conference would not be supporting that." The budget deal may have passed the House with Democratic support, Meadows added, "but the last time I checked, he got elected to …read more
Source:: The Atlantic – Politics
(Visited 1 times, 1 visits today)