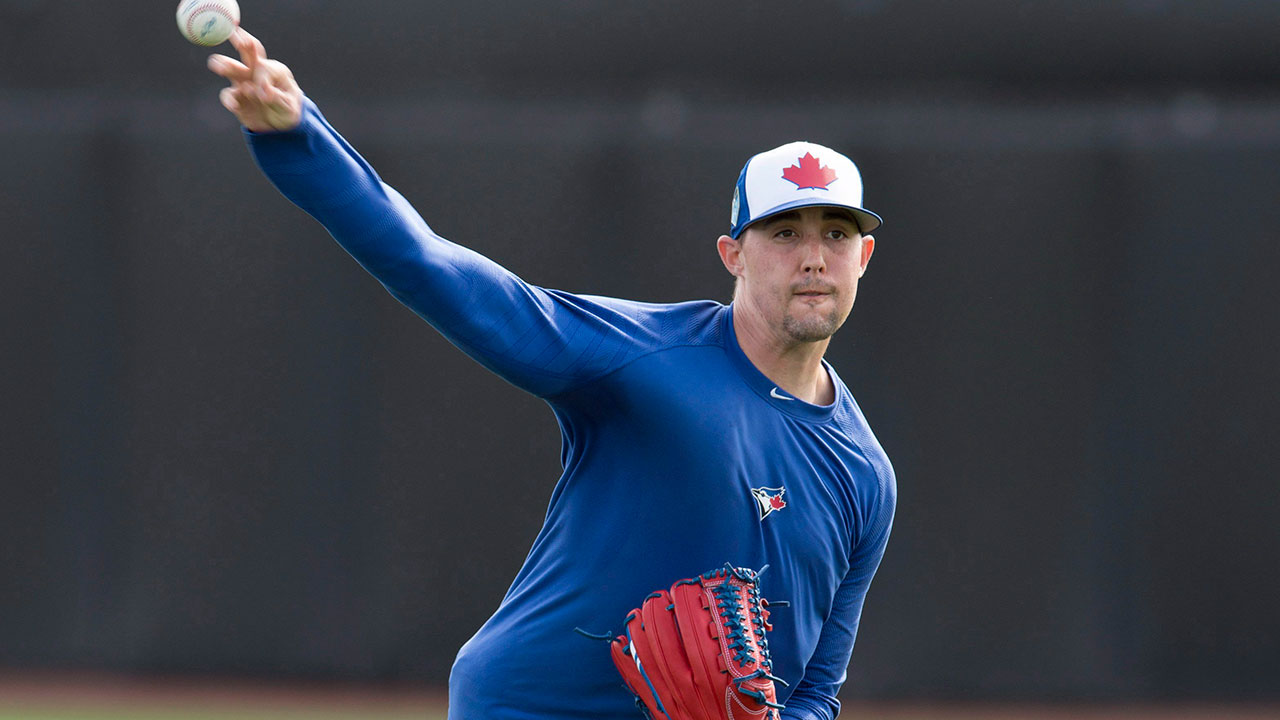 Toronto Blue Jays pitchers and catchers reported to spring training in Dunedin, Fla., Wednesday and team manager John Gibbons liked what he saw from starter Aaron Sanchez.
Sanchez only made eight appearances for the team in 2017 due to blister and finger issues but if Wednesday's performance is a sign of things to come then Blue Jays fans could be left smiling.
"It was kind of encouraging," Gibbons told Bob McCown and John Shannon Wednesday on Prime Time Sports. "[Sanchez] looked really, really good."
Gibbons explained that he thinks the 25-year-old can have a bounce-back 2018.
"The medical people feel good about it too," Gibbons said. "I'm confident. I think everyone is. He is. … He has battled [finger issues] in the past and got over it [but] couldn't do that last year."
if ( "1" == true && 'undefined' !== typeof window.getIndexAds ) {
var so = {preroll:{1:{1:{siteID:191888},2:{siteID:191889}}}};
adServerUrl = window.getIndexAds( 'http://pubads.g.doubleclick.net/gampad/ads?sz=640×360&iu=%2F7326%2Fen.sportsnet.web%2FVideo&ciu_szs=300×250&impl=s&gdfp_req=1&env=vp&output=vast&unviewed_position_start=1&ad_rule=1&vid=5733068647001&cmsid=384', so, permalink);
} else {
adServerUrl = "http://pubads.g.doubleclick.net/gampad/ads?sz=640×360&iu=%2F7326%2Fen.sportsnet.web%2FVideo&ciu_szs=300×250&impl=s&gdfp_req=1&env=vp&output=vast&unviewed_position_start=1&ad_rule=1&vid=5733068647001&cmsid=384";
}
$el.after( unescape("%3Cscript src="" + (document.location.protocol == "https:" ? "https://sb" : "http://b") + ".scorecardresearch.com/beacon.js" %3E%3C/script%3E") );
$( document ).one( 'ready', function() {
$( "#video_container-115284" ).SNPlayer( {
bc_account_id: "1704050871",
…read more
Source:: Sportsnet.ca
(Visited 4 times, 1 visits today)