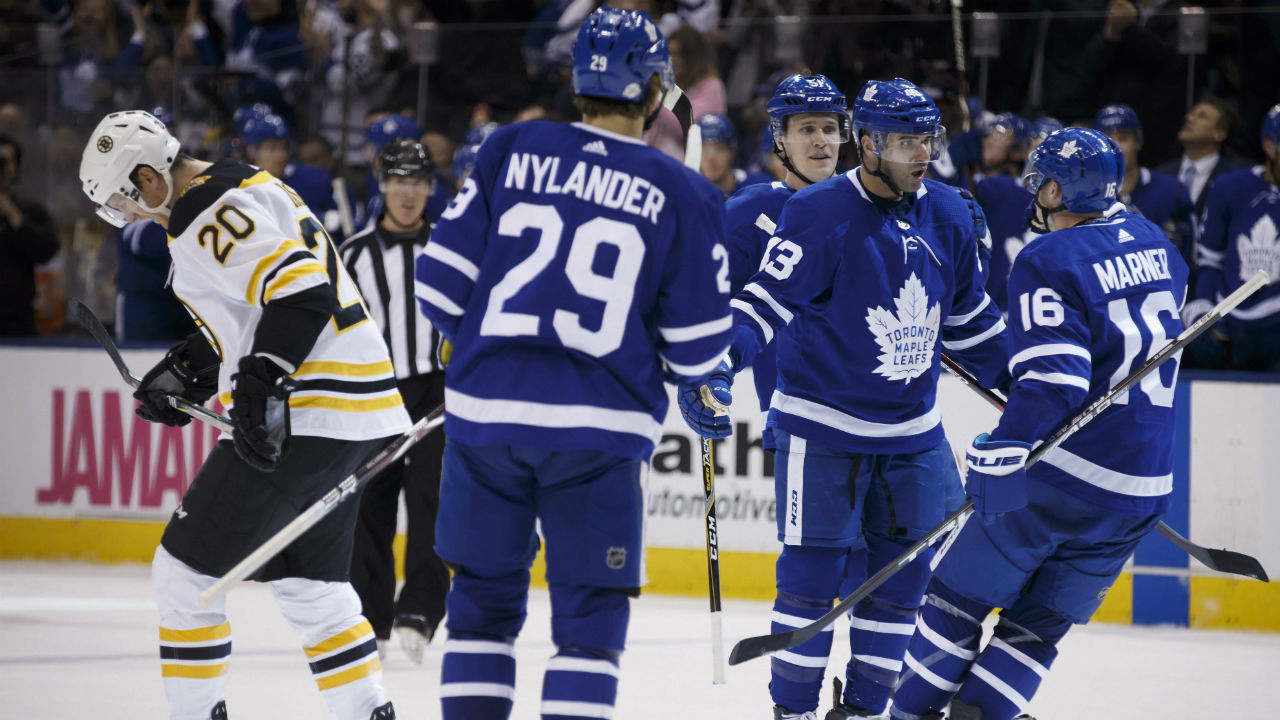 Trade intrigue, bad bounces, a shot at centre and more. Here are six things we learned around the league on a busy Saturday night before the NHL Trade Deadline.
(Also, you should probably watch the magic that is Andrei Vasilevskiy's shootout save vs. Montreal, at the top of this post.)
Healthy scratches build intrigue
The New York Rangers made headlines over the past week by listing known trade targets Michael Grabner and Rick Nash as healthy scratches as they await trades. (Grabner was dealt to the New Jersey Devils on Thursday, and the latest on Nash is that he could soon be a Bruin.)
More teams joined the healthy-scratch trend on Saturday, including the Montreal Canadiens (Tomas Plekanec), the Buffalo Sabres (Evander Kane) and the Ottawa Senators (Johnny Oduya).
According to Scott Oake, general manager Peter Chiarelli told forwards Pat Maroon and Mark Letestu to pack a few extra outfits ahead of the club's Pacific Division road trip.
Interesting. @ScottOake tells HockeyCentral Saturday that Patrick Maroon and Mark Letestu have been told to pack "heavy" on the road trip, with trade deadline Monday.

— John Shannon (@JSportsnet) February 24, 2018
Bad bounces fool good goalies
Sometimes in hockey, the bounces go your way. Other times? Not so much. Just ask Craig Anderson and Jon Gillies, both of whom bore the brunt of a bad-luck blooper on Saturday afternoon.
The Senators can't seem to catch a break these days, and Saturday's game against the Philadelphia Flyers was no exception. Just after Anderson left the crease to intercept Brandon Manning's dump-in attempt behind his net, the puck hit a partition and made a beeline to the wide open net, off the post and in …read more
Source:: Sportsnet.ca
(Visited 4 times, 1 visits today)