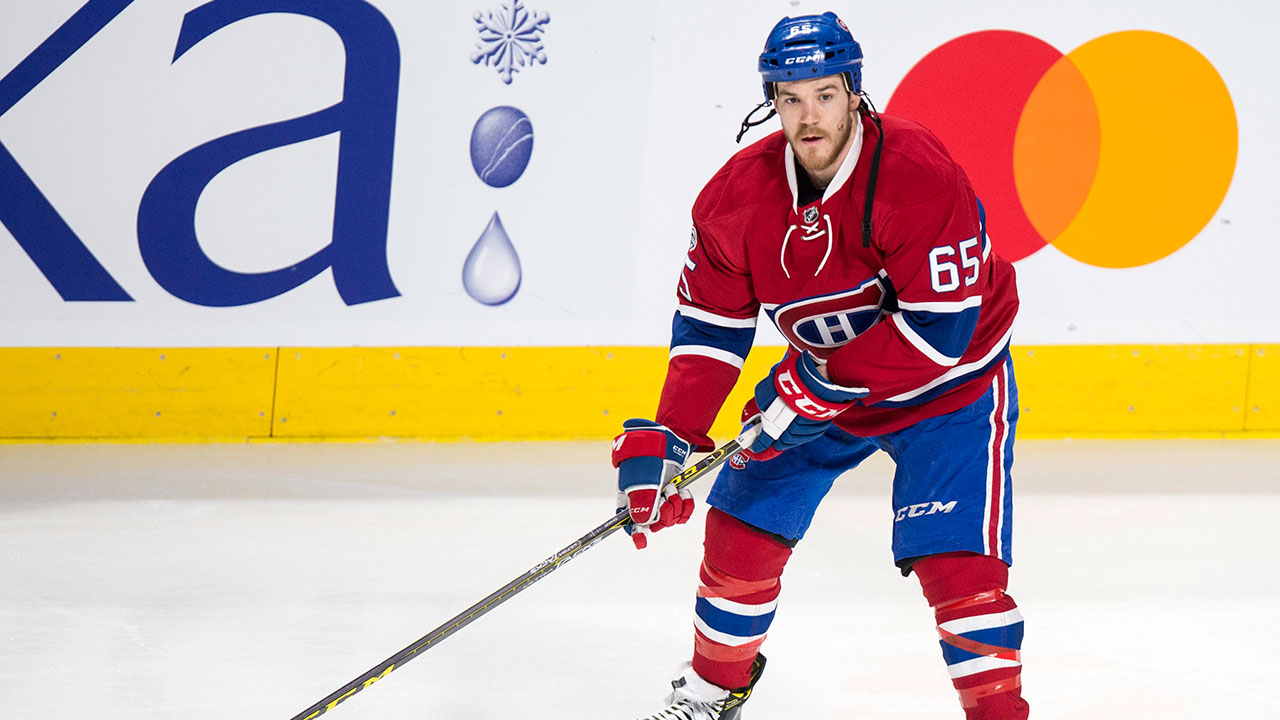 Montreal Canadiens forward Andrew Shaw left Tuesday's game early with what looked like a possible head injury.
Shaw made contact with Dallas Stars defenceman Greg Pateryn midway through the third period, but wound up taking the brunt of the head-to-head collision, which sent him crashing into the boards.
Greg Pateryn says Andrew Shaw's hit was helmet to helmet and that Shaw was knocked out as soon as he hit him. Said "there's a reason he gets four or five concussions a year" because of how Shaw plays.
— Аrpon Basu (@ArponBasu) March 14, 2018
One Habs player on Shaw: "I saw his eyes rolling back and he just looked like he wasn't there coming off the ice."
— Eric Engels (@EricEngels) March 14, 2018
Shaw, who has a history of concussions, needed to be helped off the ice. The team has yet to diagnose anything, but is keeping him "under close evaluation."
Claude Julien says Andrew Shaw has not been taken to the hospital. Says he's under close evaluation and was clearly shaken but can't say for sure if he's concussed.
— Eric Engels (@EricEngels) March 14, 2018
Pateryn appeared to be uninjured on the play, and even attempt to retaliate before realizing Shaw was hurt.
Source:: Sportsnet.ca
(Visited 5 times, 1 visits today)