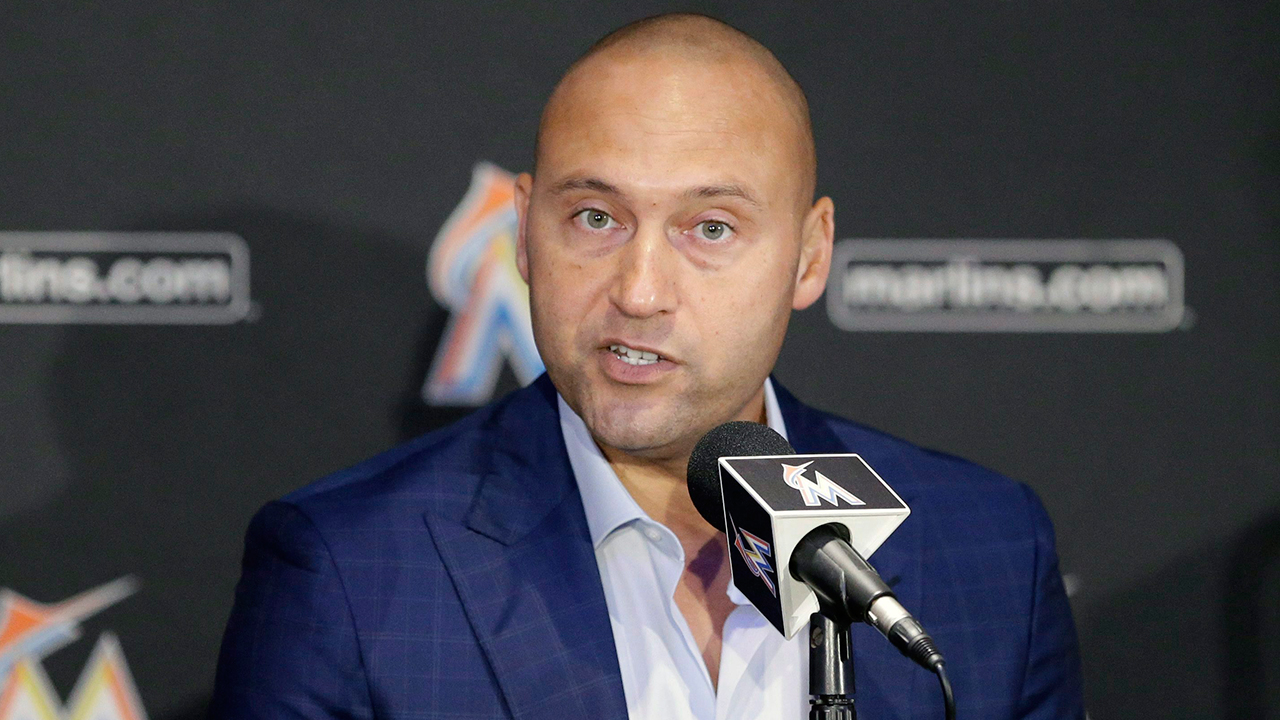 MIAMI — Derek Jeter was chatting with a cluster of fans during Marlins batting practice Wednesday when a preschooler wearing a Dodgers cap asked him to sign a baseball.
"I will if you take that hat off," Jeter said with a smile.
One-quarter of the way through Jeter's first season as CEO, the Marlins are still struggling to reclaim the support of South Florida. Average home attendance through Tuesday was 10,676, by far the worst in the majors, and a 15-26 record didn't have fans scrambling to jump on the bandwagon.
Jeter said he's not pleased with the team's record or attendance, but sees reason for encouragement regarding the direction of the troubled franchise.
"What I try to do is take positives from every game," he said. "There are a lot of good things we've seen. Obviously no one is happy with the win-loss record. But there are a lot of positives."
They're tougher to find regarding attendance, with the Marlins likely to finish last in the National League for the 13th time in 14 years.
"We've gotten a positive reception with what we're trying to do," he said. "But the bottom line is we want more people to come. We're not happy with the number of people in here. A lot of that goes with how we perform."
In the wake of the franchise's latest payroll purge last off-season, a contending team could be years away. The dismantling was designed to help rebuild from the ground up, starting with a weak farm system.
Jeter's fingerprints will be on the Marlins' decisions in next month's draft — as they are on everything else. …read more
Source:: Sportsnet.ca
(Visited 6 times, 1 visits today)