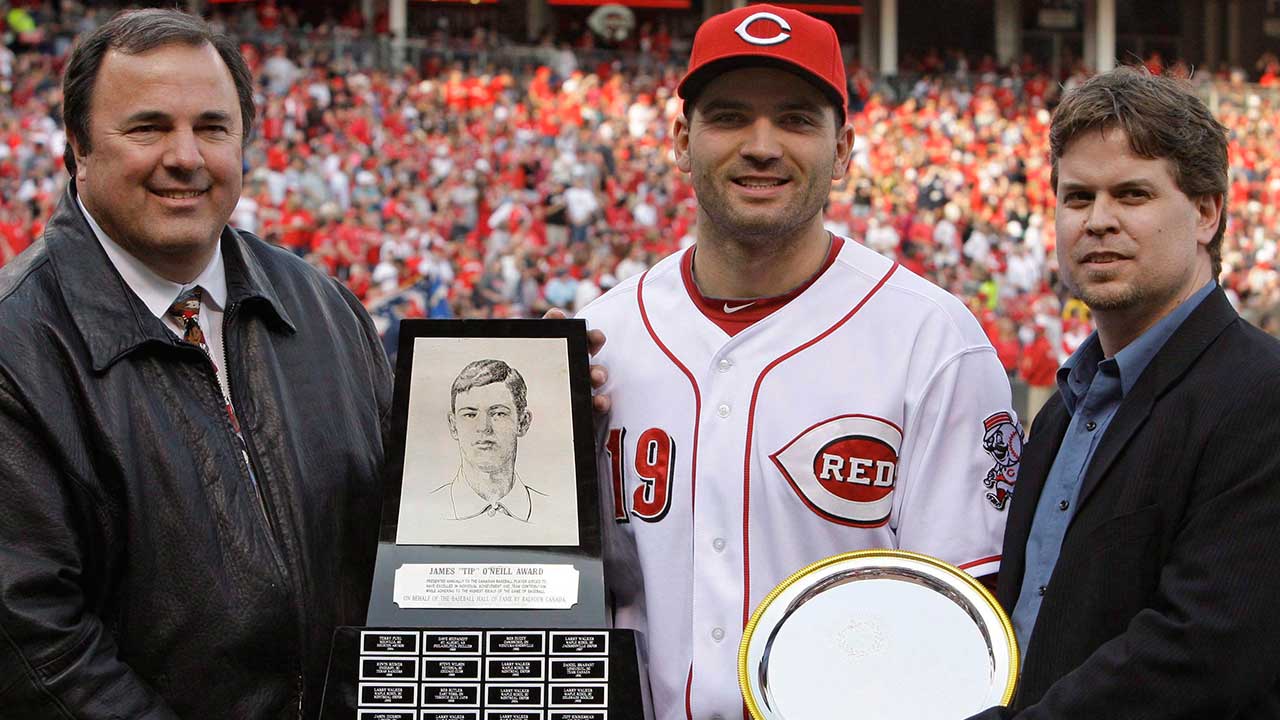 NEW YORK – Greg Hamilton's immediate concern upon learning of Joey Votto's controversial comments about Canadian baseball was for the Cincinnati Reds superstar himself. Baseball Canada's director of national teams knew how the statements would play, and how quickly that could alter perceptions of the slugging first baseman from Toronto. The full brunt of get-mad-now, think-later social-media scorn wouldn't be an issue if it were fully deserved.
Better than most, Hamilton knows it isn't.
"Let's face it, if Joey Votto didn't care about the Canadian national baseball program, he certainly wouldn't be showing up in January for the national team awards banquet and fundraiser, he doesn't need to do it," Hamilton said over the phone from Ottawa before departing for the junior national team's tour of the Dominican Republic. "Furthermore, he doesn't have to make financial contributions to the program and he does that.
"He's not doing it for self-serving purposes. He never wants it announced. He never wants it to be out there. I'm only saying that in the context of I would defend very strongly from the perspective of the Canadian national baseball program and Baseball Canada, that he does care, based on his actions."
Convincing the more context-averse, reactionary segments of baseball fans and Canadians offended by his comments to judge Votto on his actions won't be an easy sell.
To be fair, he really stepped in it when he told the Yahoo! Sports MLB Podcast that he doesn't "care almost at all about Canadian baseball" and that he "really couldn't give a rat's ass" that fellow Canadian James Paxton threw a no-hitter against the Blue Jays in Toronto.
And though the full scope of his comments aren't as blunt as when the above fragments are pulled out, a player on track to perhaps become the …read more
Source:: Sportsnet.ca
(Visited 3 times, 1 visits today)