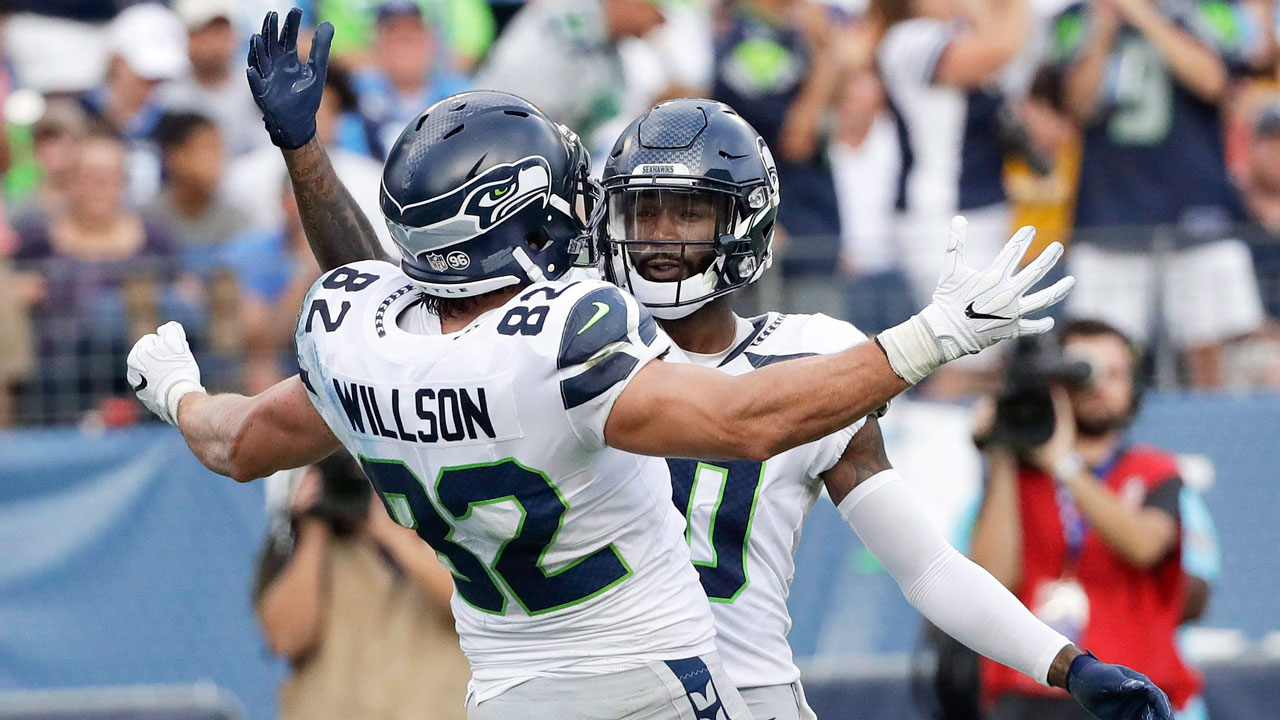 ALLEN PARK, Mich. — When you play for the Detroit Lions, you can be from Canada and still be considered local.
Luke Willson, a tight end who signed with the Lions two months ago after five seasons with Seattle, is from Windsor, Ontario, right across the Detroit River from the Motor City. He grew up a Lions fan, although that's not his only motivation to play well after returning to the area.
"I was a big Barry Sanders guy. When I was a kid, it was kind of like the Herman Moore, Barry Sanders," Willson said this week. "I was a youngster, but I've always kind of, you know, liked the Lions growing up. But that being said I think it's important for me to establish a divide. Yeah it was my childhood team, but I'm here to do a job."
It's been a fairly quiet off-season for the Lions where free agency is concerned, but Willson was an interesting pickup, especially after Detroit cut ties with tight end Eric Ebron. A former first-round draft pick, Ebron became a target for Lions fans for dropping passes, but he did provide production that Detroit needs to replace. He caught 186 passes over the past four years, including 53 for 574 yards and four touchdowns last season.
In five seasons with Seattle, the 6-foot-5 Willson never had more than 22 catches, but the Seahawks have had other tight ends to throw to like Jimmy Graham and Zach Miller, so Willson may be capable of more.
"I really try to pride myself on being able to do whatever they ask," Willson said. "You know, my first year we had Zach Miller, I …read more
Source:: Sportsnet.ca
(Visited 4 times, 1 visits today)