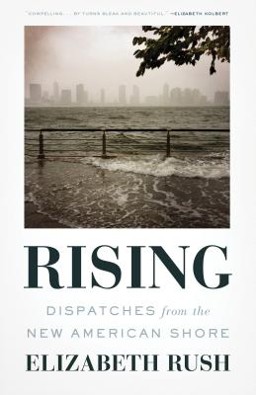 "The scale of what we are proposing to do out here scares people," says John Bourgeois, the executive project manager of the South Bay Salt Pond Restoration Project, the single largest wetlands rehabilitation effort this side of the Mississippi River. Bourgeois and I are standing in the Don Edwards San Francisco Bay National Wildlife Refuge Environmental Education Center in a glass-walled widow's walk. To the west is the tiny, working-class town of Alviso. Just beyond it spreads Silicon Valley, its hunger turning earth to glass. Together we look out over the trailers and the former canneries, over the shimmering tech campuses—Dell, Google, and Microsoft—and the slow slope of the nearest landfill.
This post is adapted from Rush's upcoming book.
Filling the foreground are the former salt ponds from which the project takes its name. Today, some of the ponds are open water, while others are covered in a green patchwork of pickleweed and bulrushes. Most haven't been used to make salt for well over a decade. Weeks of heavy rain have left the earthen embankments that divide one pond from the next so unstable that they can't support the weight of Bourgeois's Prius. "We're going to have to walk instead," he says.
Bourgeois was born, raised, and educated in Lafayette, Louisiana, a place where wetlands define daily life, even as they disintegrate. "I used to have to drive two hours to get to the boat launch, then motor the boat an hour and a half just to arrive at my old project site," he says. "When I came to San Francisco Bay, I was like, 'Where are all the wetlands?' I couldn't believe I was looking at the biggest estuary on the West Coast."
Reach back 200 years, and the scene before us would be wholly different. The levees, the …read more
Source:: The Atlantic – Science
(Visited 5 times, 1 visits today)