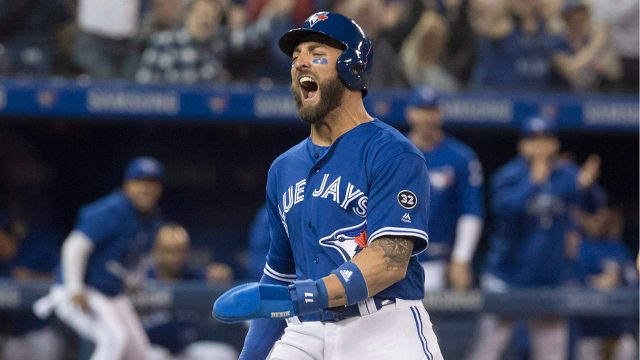 TORONTO – To fully appreciate J.A. Happ and all he brings to the table, don't just look at his final pitching line in the Toronto Blue Jays' 5-1 victory over the Baltimore Orioles on Friday night, or his overall numbers in this season of disappointment.
Instead, examples far more telling of the type of pitcher and the type of professional he is came in the second and third innings, when his defence gave away frustrating free outs and he refused to get derailed by the miscues.
Calm and collected, Happ shook off a Devon Travis throwing error on what should have been an inning-ending Trey Mancini double-play ball in the second, a mistake that allowed Danny Valencia to score the game's first run, and struck out Austin Wynns to end the frame.
Then in the third, some miscommunication and a late peel by Travis caused a charging Kevin Pillar to drop Craig Gentry's popper in shallow centre. Gentry promptly stole second – the run expectancy with a man on second and none out is 1.068 – but unfazed Happ kept Joey Rickard from advancing him with a popper behind the plate before Adam Jones flied out weakly to left and Manny Machado grounded out.
Toronto Blue Jays on Sportsnet NOW
Livestream the Toronto Blue Jays, including Blue Jays Central pre-game. Plus, get every single game of the Stanley Cup Playoffs, key Raptors & NBA Playoffs matchups and the 100th Mastercard Memorial Cup, all in one subscription.
SIGN UP NOW
Not every pitcher overcomes the mistakes of others with the same composure, which is among the many reasons why Happ is sure to be the player the Blue Jays get the most calls about between now and the …read more
Source:: Sportsnet.ca
(Visited 3 times, 1 visits today)