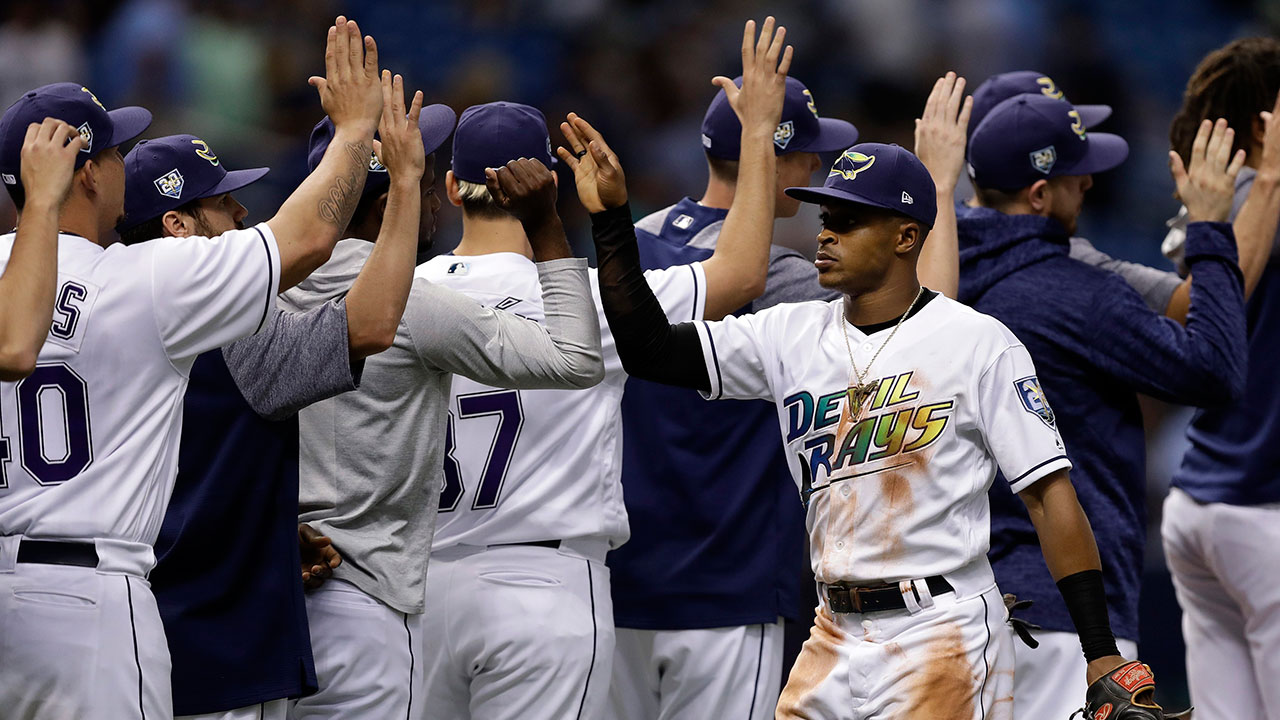 ST. PETERSBURG, Fla. — Blake Snell lacked the sharpness he had in his previous start, but this time the Tampa Bay ace got the win over an opponent he idolized as a teenager.
Snell overcame occasional wildness to go six effective innings, and the Rays stopped an eight-game losing streak by beating Felix Hernandez and the Seattle Mariners 7-3 on Saturday.
"Obviously we needed a win," Tampa Bay manager Kevin Cash said. "We needed Blake to step up. We need that stopper."
Snell (8-3), who was born in Seattle, gave up two runs and seven hits. The 25-year-old left-hander walked two, recorded one strikeout, hit a batter and had two wild pitches.
"Off what I had today, I'd say it was good," Snell said. "Frustration with most (of my pitches). It's a tough lineup. When you don't have anything going and get through six, you've got to be happy with it."
Hernandez (6-5) allowed six runs and seven hits over three innings in his shortest start this season, a rematch of last Sunday's matchup against Snell and the Rays in Seattle.
"The life on the fastball (was) a little concerning today," Mariners manager Scott Servais said. "To be effective he's got to get up in the 89-90 range and today he didn't even get there. But it's not all about velocity, it's about locating it. That really wasn't on today either."
Hernandez gave up one run and five hits over eight innings in his victory last weekend. Snell struck out 12 over six scoreless innings and got a no-decision in that game.
"They put a lot of balls in play," Hernandez said. …read more
Source:: Sportsnet.ca
(Visited 4 times, 1 visits today)