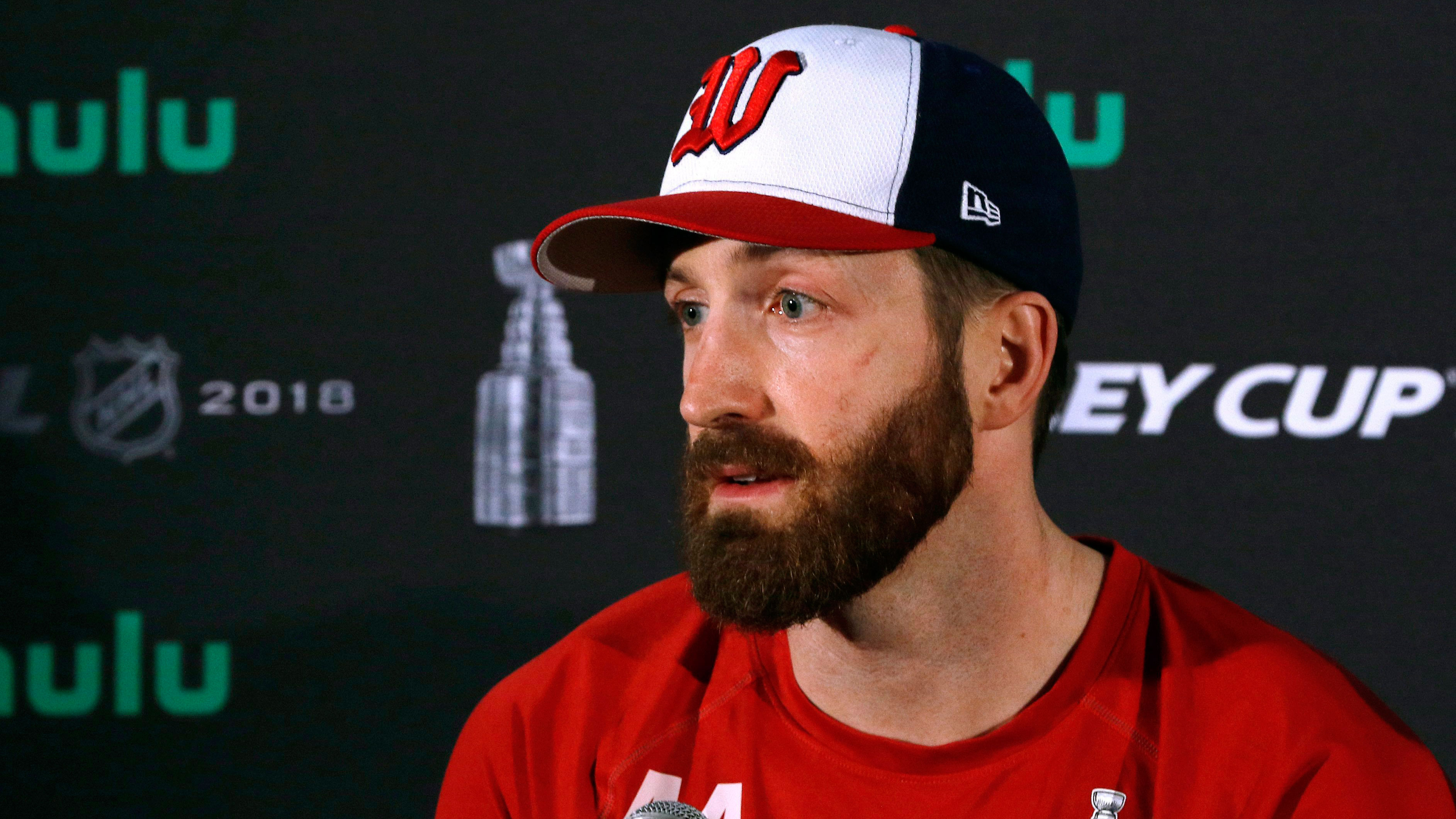 A week removed from emerging victorious in the Stanley Cup Final, the circumstances surrounding the Washington Capitals' championship effort are beginning to come to light.
After forward Nicklas Backstrom revealed Wednesday that he suffered two fractures in his hand (courtesy of a Justin Schultz slap shot in the second round), defenceman Brooks Orpik said he played through some significant hand issues of his own — the veteran nearly had his finger severed off in Game 2 of the Final after a brutal slash from Vegas' Erik Haula.
"It kind of fell off," Orpik told reporters Wednesday.
Slash from Erik Haula late in Game 2 actually took off tip of Brooks Orpik's left pinkie finger. He said it had to be stitched back on.
— Stephen Whyno (@SWhyno) June 13, 2018
"It probably looked worse than it was, to be honest with you," Orpik said. "It was tough to look at but [the] trainers did a really good job. It was never really something I thought would keep me from playing."
Orpik on his finger: "It kinda fell off." Also, an unrelated hand injury he suffered in the Columbus series might require surgery. Hockey players, man. #ALLCAPS pic.twitter.com/HoxTlCNvDP
— Tarik El-Bashir (@TarikNBCS) June 13, 2018
Orpik said he also had to battle through a separate hand injury suffered just two games into the post-season.
"I hurt my hand in Game 2 of the Columbus series," Orpik said. "So that was something that probably plagued me more than the finger thing in the Final."
Despite the injuries, the 37-year-old suited up for all 24 games of the Capitals' Cup run, skating an average of 16:49 minutes a night and even ending a …read more
Source:: Sportsnet.ca
(Visited 2 times, 1 visits today)