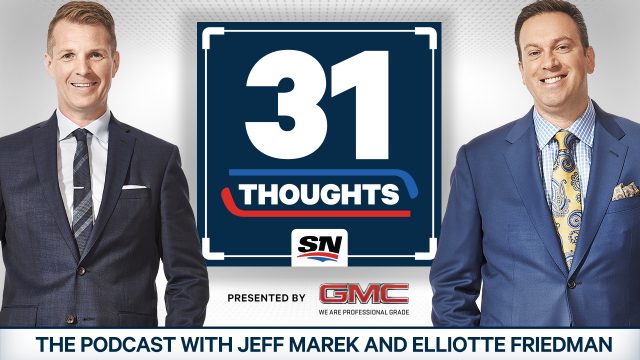 On June 22, 2016, NHL commissioner Gary Bettman officially announced the league's intention to expand to Las Vegas.
Nearly two years later, the club has transitioned seamlessly from a wild experiment to a fan favourite, having marched through one of the most unexpectedly dominant inaugural seasons in league history.
Fresh off a playoff run that took his club just a few wins away from a championship in their opener, Golden Knights owner Bill Foley penned a letter to fans in the Las Vegas Review-Journal, looking back on the historic 2017-18 effort.
"What a remarkable ride it has been," Foley wrote. "…The journey becomes even more memorable when you recall that a year ago, the actual expansion draft hadn't even taken place yet. The players that have become so familiar and so synonymous with Golden Knights hockey — Marc-Andre Fleury, Deryk Engelland, James Neal, Jonathan Marchessault and William Karlsson, to name a few — were still members of other teams at this time last year."
31 Thoughts: The Podcast
A weekly deep dive into the biggest hockey news in the world with hosts Elliotte Friedman and Jeff Marek. New episodes every Thursday.
Apple Podcasts
| Podcatchers
| Listen Now
While Foley recounted the doubters and the naysayers, and the season that silenced them, he also reflected on the relationship that has developed outside the rink between the Golden Knights and their city.
"I think together we showed the world how special of a team this is and just how special of a city this is," Foley wrote. "…Reflecting on the team's on-ice performance, yes, all the regular season expansion records we achieved were great. So was that Division title. And the Conference Championship. We are …read more
Source:: Sportsnet.ca
(Visited 2 times, 1 visits today)