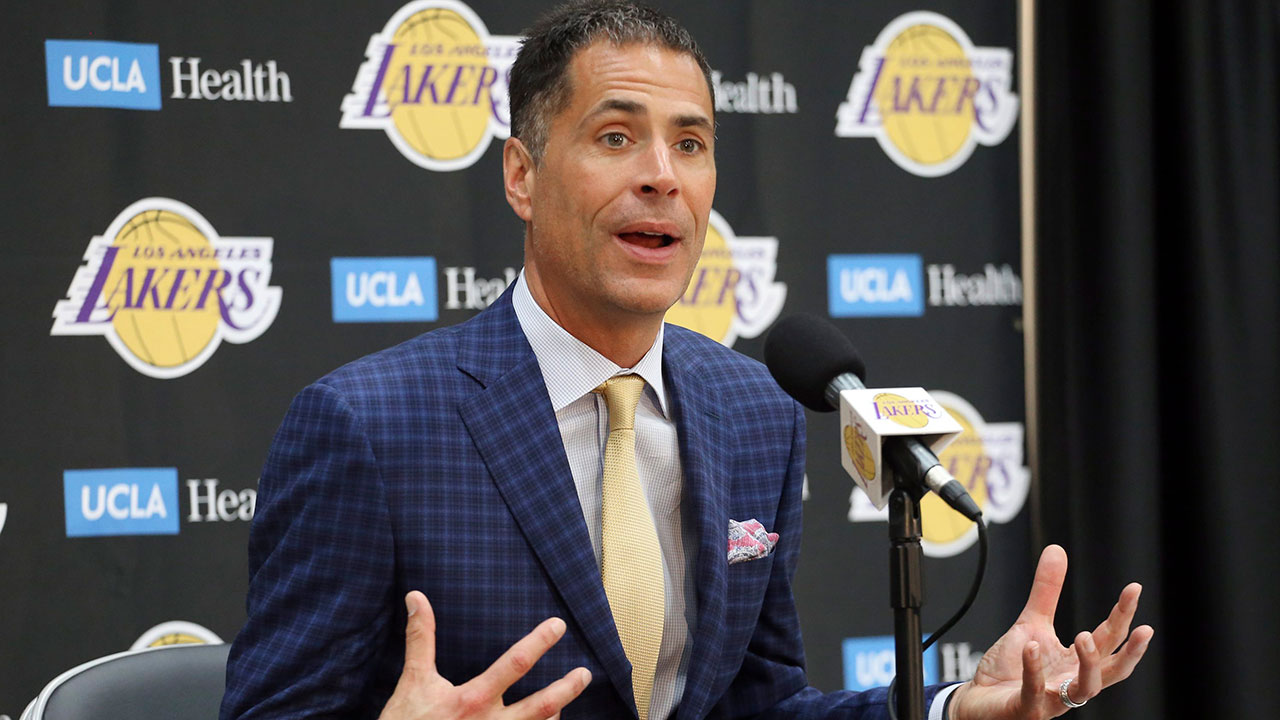 EL SEGUNDO, Calif. — Rob Pelinka says the Los Angeles Lakers aren't trying to beat the Golden State Warriors at their own game.
Instead, they're building a team around LeBron James to do something different.
Pelinka spoke publicly Wednesday for the first time since the Lakers' remarkable off-season overhaul began, and the irrepressibly optimistic former agent radiated excitement about the future for a team that hasn't made the playoffs in five seasons.
"To get the commitment from LeBron James to come to the Lakers for four years was really the culmination of everything we've been working towards," Pelinka said. "When LeBron chose to come here, it was the ultimate validation for the moves we've made and what we've been building since we started."
The longest post-season drought in franchise history could be finished after James chose the Lakers in free agency. The club also added veterans Rajon Rondo, JaVale McGee and Lance Stephenson alongside their young core while parting ways with Julius Randle and Brook Lopez, among others.
Pelinka and top executive Magic Johnson hope the result is a sturdy, defence-minded team with enough up-tempo offence to trouble the Warriors, the Houston Rockets and every other contender for the title.
"I think to try to play the Warriors at their own game is a trap," Pelinka said. "No one is going to beat them at their own game, so that is why we wanted to add these elements of defence and toughness and depth and try to look at areas where we will have an advantage."
Pelinka said the Lakers focused their free agency recruitment efforts on versatile, …read more
Source:: Sportsnet.ca
(Visited 3 times, 1 visits today)