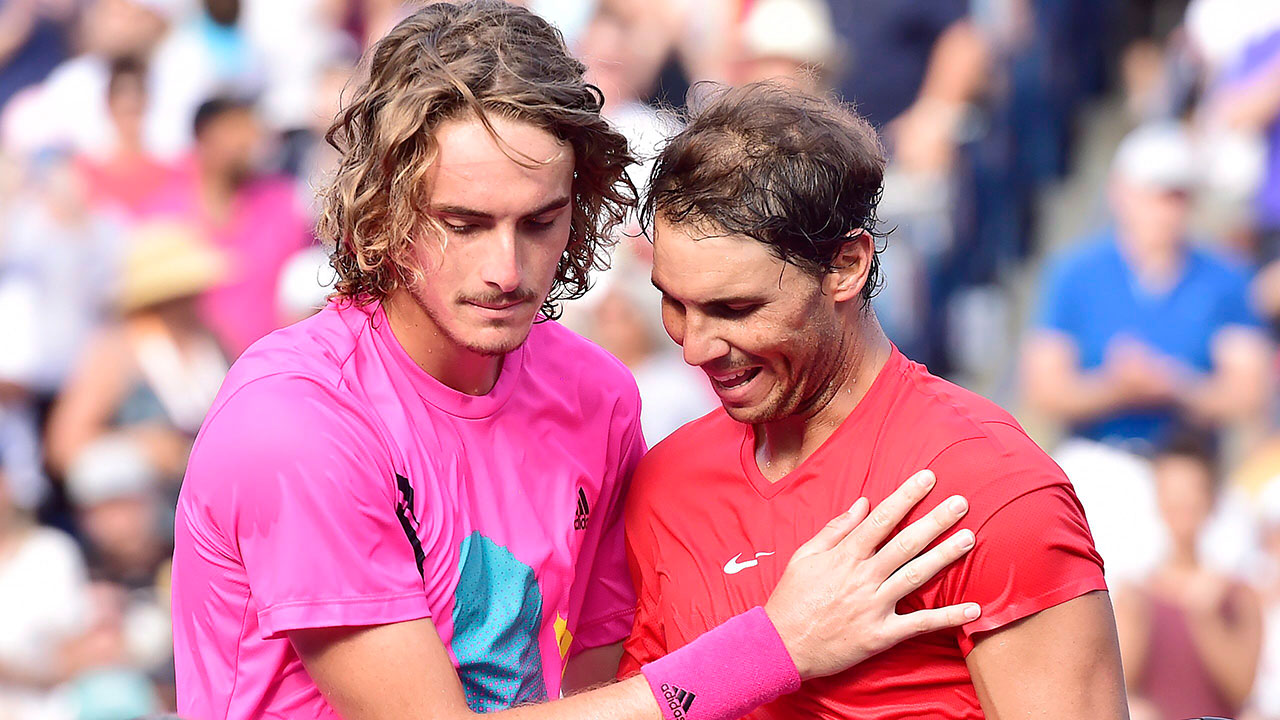 TORONTO — Rafael Nadal bit the golden tip of his maple leaf trophy and smiled at the same time, which isn't easy to do, and he held the pose for a good 10 seconds while more than a dozen cameras clicked on centre court, with confetti all around him.
The World No. 1 should be good at being a champion by now—Sunday's win at the Rogers Cup was his incredible 80th ATP title in all, a straight-sets victory over rising Greek star, Stefanos Tsitsipas, in 1 hour and 42 minutes on a sunny afternoon, in front of a full house.
And so, about an hour after a match that started as a romp and ended with a thrilling tiebreaker, it was a little surprising to hear that Nadal was actually feeling a little nervous while serving to close out the match, up 5-4.
"I am a completely human person," Nadal reminded the assembled media, sitting beside that white and gold trophy, which will join the other three Rogers Cups (though it's not a cup at all) in his extensive hardware collection. "I get nervous and I miss it. And that's it.
"After that, I accept the situation. Just fight back and try to stay positive. That's what I did. And in the tie-break, I played a little bit better again."
Up 6-4 in that second set tie-break, Nadal hammered a forehand cross-court winner, he dropped to his knees and screamed with glee while the fans rose to their feet, adoring him.
And thank goodness this one turned into a match. Early on, it looked like Nadal, 32, was going to cruise to an easy fifth win of the season, and on Tsitsipas' 20th birthday, no less.
if ( "1" == true && …read more
Source:: Sportsnet.ca
(Visited 2 times, 1 visits today)