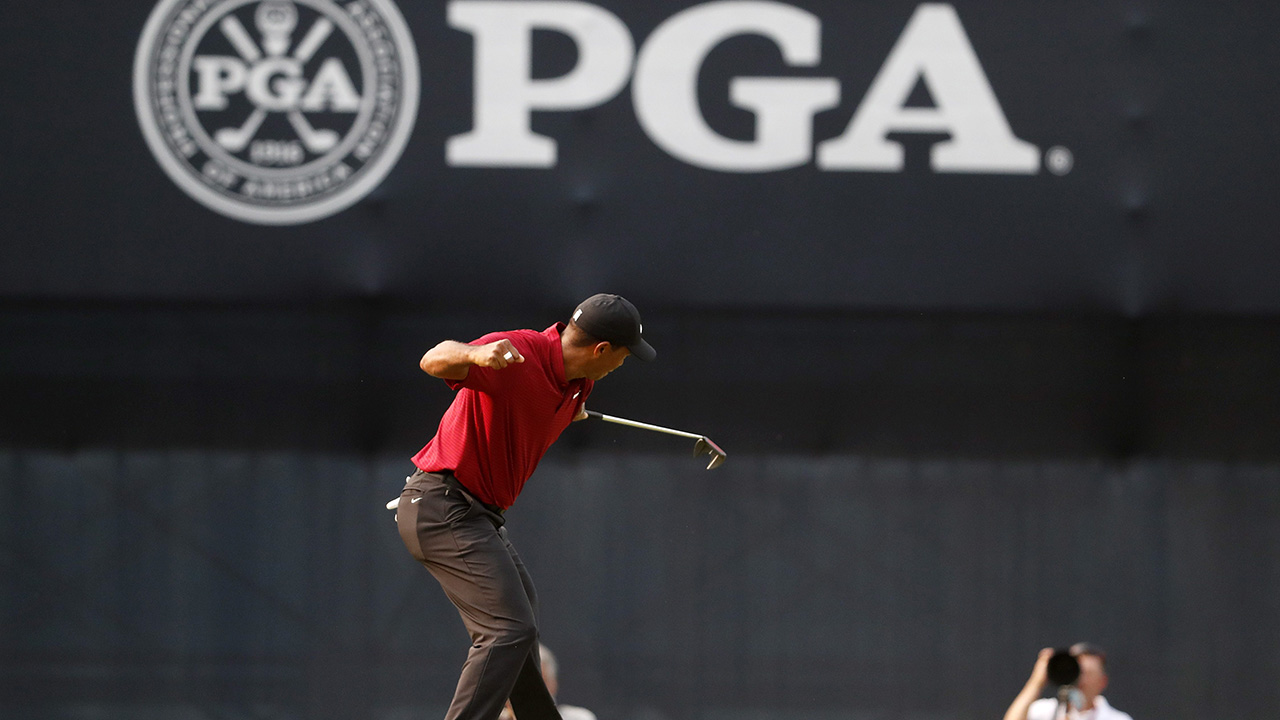 ST. LOUIS — The ball rested on the edge of the cup, its logo peeking into the hole for what felt like forever.
Back in the day, that ball dropped for Tiger Woods.
On Sunday, it wouldn't budge.
Yes, Woods finished second by two strokes to Brooks Koepka at the PGA Championship on Sunday to extend his drought without a major for at least eight more months. But after the scrambling, club-slamming, fist-pumping, electrifying show he put on over a round of 6-under 64 — his best closing round at a major — who can argue that golf isn't more fun when Tiger's in the mix?
"There nothing like it," said Gary Woodland, who was in the twosome with the world's best-known player. "The energy in that place was unbelievable."
Even after the excruciating miss on No. 11 — one that looked a lot like his teetering, toppling chip on No. 16 at the Masters in 2005, except that one went in — Woods would not quit.
Shortly after 5 p.m., he had a 20-foot putt on the 16th green that would've tied him with Koepka, who was two holes behind but may as well have been playing on another course compared to the frenzy in front of him.
That putt slid just past.
And Woods' last chance to apply real pressure vanished when he pushed his tee shot on the par-5 17th right of the creek running along the right side of the hole. Woods slammed the head of his driver to the ground, then swung it violently in frustration. He scrambled to make par, but by the time he reached the 18th fairway, he …read more
Source:: Sportsnet.ca
(Visited 2 times, 1 visits today)