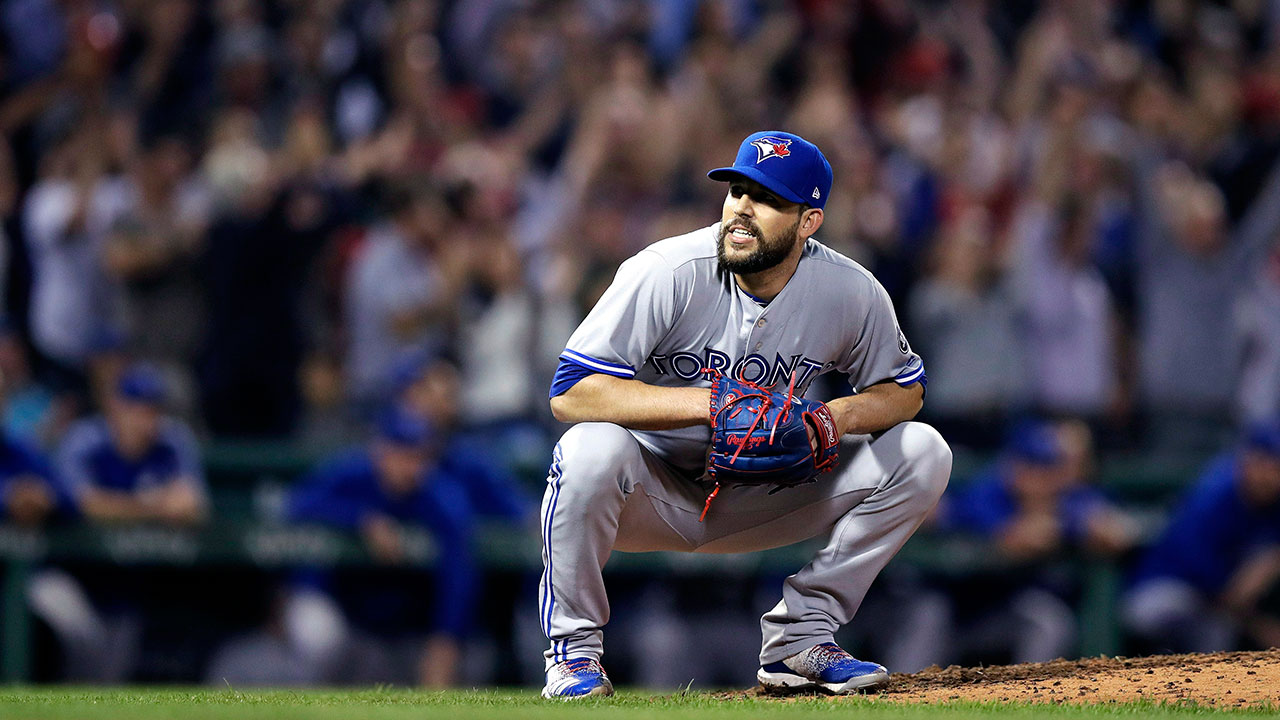 BOSTON — Space is always at a premium in the visiting clubhouse at Fenway Park, but never more so than in September, when expanded rosters crowd into baseball's oldest stadium.
The entire visiting clubhouse measures maybe 20 feet by 60 feet at Fenway. Lockers line the outer periphery of the room, but they're only about two feet wide, and every last one's occupied because the Blue Jays have 36 players in Boston plus an expanded coaching and training staff.
If you don't watch your step, you run the risk of colliding into someone. For players accustomed to spacious clubhouses, even on the road, this is … an adjustment.
"You feel like you're always in someone's grill," said first baseman Justin Smoak.
"You've got to plan your attack before you go anywhere," explained starter Sam Gaviglio.
"If people didn't get along it'd obviously be a big issue," reliever Danny Barnes said, "but everybody likes each other. It's just a little closer."
During the regular season, veteran players are often placed next to empty lockers, even in road clubhouses. Here, that's a non-starter. In fact it's so crowded that two members of the team's support staff have to share a locker. Even the hats perched atop players' lockers are folded inward because there's not enough room to accommodate their full length.
After 11 seasons in the big-leagues, Marco Estrada understands that Septembers are typically a little more crowded. Still, there's no denying that Fenway poses some unique challenges this time of year.
"It's hard, because it's the smallest clubhouse in the league," Estrada said. "If you call up a lot of guys, you kind of don't want to come here because of the locker room situation."
After batting practice when players are preparing for the game, it can feel especially cramped.
"Honestly, the hardest part's just changing," Barnes said. "There's …read more
Source:: Sportsnet.ca
(Visited 1 times, 1 visits today)