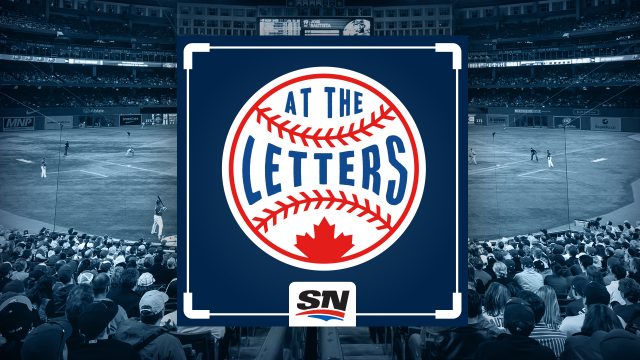 TORONTO – In a way, it's a simple trade. A contending team in need of catching sends two relatively unheralded prospects to a rebuilding team for a player nearing his 36th birthday.
Of course, there's far more to this deal considering all that Russell Martin accomplished in Toronto and what his departure says about the Blue Jays' path ahead.
Looking back, it's hard to imagine that the Blue Jays make consecutive ALCS appearances if they don't sign the Canadian catcher. No, he's not worth his $20 million salary anymore, and the Blue Jays publicly acknowledged as much by sending $16.4 million with Martin to the Dodgers in exchange for prospects Ronny Brito and Andrew Sopko.
At the Letters
Ben Nicholson-Smith and Arden Zwelling take fans inside the Blue Jays and around MLB with news, analysis and interviews.
Home
| Subscribe
| Ben on Twitter
| Arden on Twitter
But that five-year, $82 million deal was still worth it considering Martin's contributions at and behind the plate. Over the course of four seasons, Martin averaged 16 home runs with a .336 on-base percentage and 1.9 wins above replacement. While tougher to quantify, his clubhouse presence and expectation of success helped Toronto return to the playoffs if you ask people around the 2015 Blue Jays.
In that context, it's hard not to reflect on what Martin meant to Toronto, but at a time that the Blue Jays are attempting to build a new contending core, he was no longer a fit. Martin didn't play after September 3 last year, so long before the World Series began, the Blue Jays knew a trade was a strong possibility.
After months of discussions, that deal came together on Friday. Martin will now return to Los Angeles and play for the team that selected …read more
Source:: Sportsnet.ca
(Visited 2 times, 1 visits today)