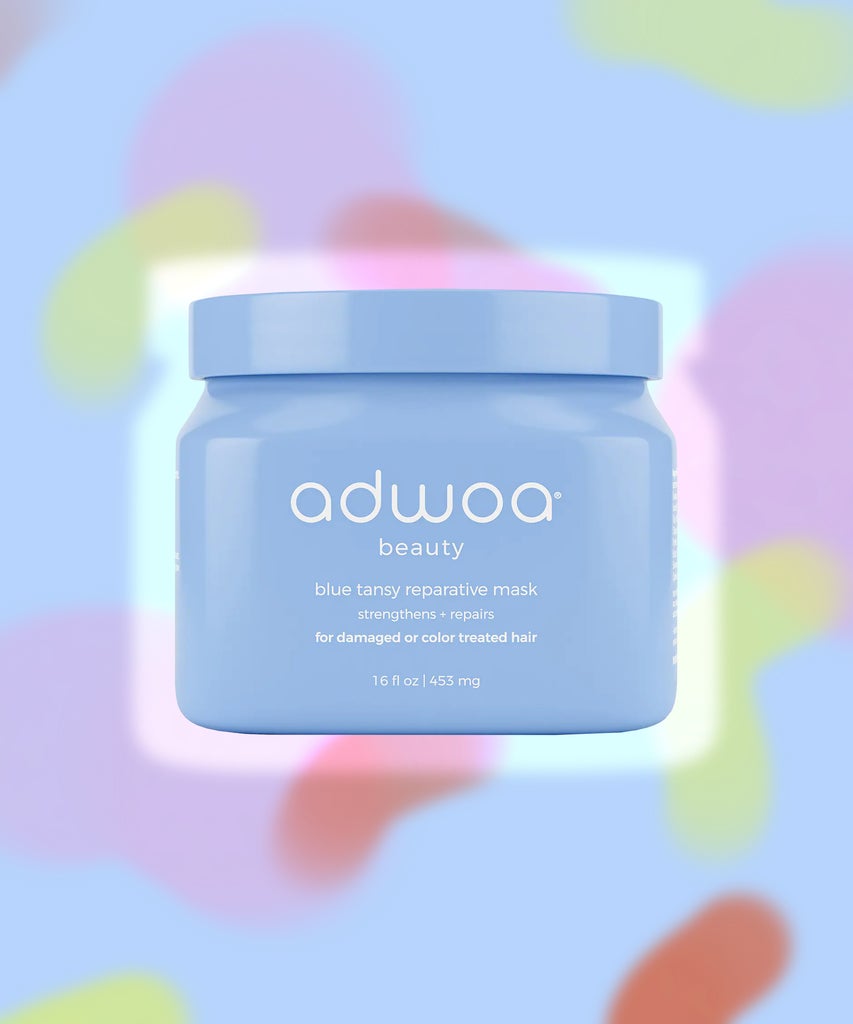 Of late, you may have heard of a friendly-sounding skin-care ingredient called blue tansy. The clarifying plant is found in face oils and skin-sloughing gel masks, but that's only the beginning of what this powerhouse can do. While it's still most commonly utilized in skin-care products, it's on the cusp of finding its way into hair-care products and beyond.
Unlike ingredients like salicylic acid and benzoyl peroxide (or even tea tree oil, depending on your skin's sensitivity), blue tansy oil is a gentle yet effective ingredient that helps address acne and soothe irritated complexions — all while delivering hydration to the skin. Ahead, join us as we take a deep dive into all things blue tansy, and peruse some products featuring the star ingredient.
What is blue tansy?
The blue tansy flower (which, fun fact, is actually yellow) is part of the chamomile family. The magic (i.e., the oil's naturally sapphire appearance) is a result of the distilling process where flowers and stems release a chemical component called chamazulene. This turns deep blue when heated, thus giving blue tansy its signature hue. (In the words of Bill Nye, science rules!)
What are some of blue tansy's beauty benefits?
When extracted into oil form, it's a powerful skin soother, thanks to its anti-inflammatory and antibacterial properties. "Blue tansy helps to clarify the complexion and reduce redness in irritated skin without over-drying," says Dendy Engelman, a board-certified cosmetic dermatologist and Mohs surgeon at New York City's Shafer Clinic. "Blue tansy is great for acne-prone skin as it has the ability to clear congested pores and kill off bacteria that causes pimples. Thanks to a compound called camphor, blue tansy also has skin-healing properties that make it a good ingredient to use on sunburned skin."
DashDividers_1_500x100
Keeping this in mind, it now makes total sense …read more
Source:: Refinery29
(Visited 3 times, 1 visits today)