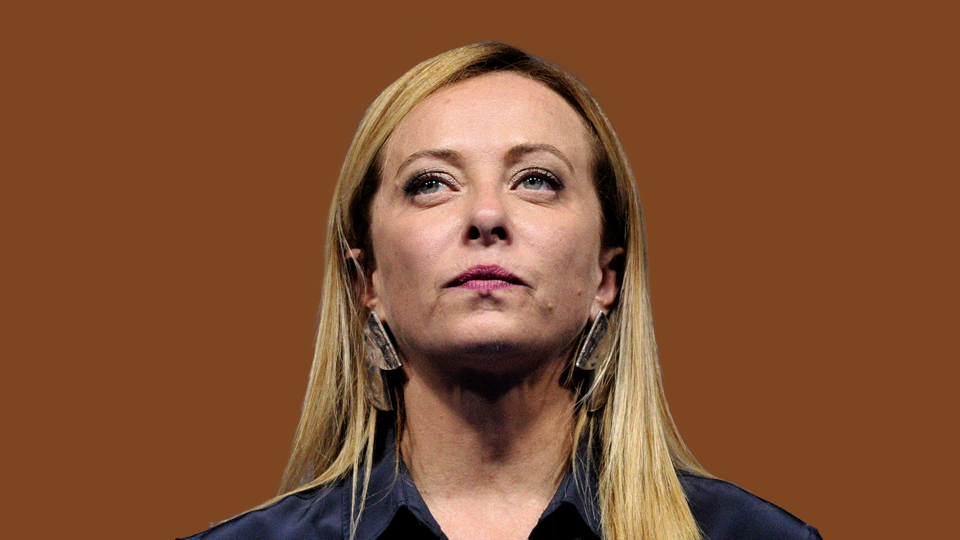 "The election of the first woman prime minister in a country always represents a break with the past, and that is certainly a good thing," Hillary Clinton said to an Italian journalist at the Venice International Film Festival earlier this month. She was speaking of Giorgia Meloni, a member of the Chamber of Deputies, who could make history if the Brothers of Italy party does as well as expected in Sunday's elections.
That would be one sort of break with the past. But Meloni would also represent continuity with Italy's darkest episode: the interwar dictatorship of Benito Mussolini. As Clinton would surely concede, this is not such a good thing.
If Meloni comes to power at the end of this month, it will be as head of a coalition whose other members—Matteo Salvini's League and Silvio Berlusconi's Forza Italia—were each once the main force on Italy's populist right. Brothers of Italy, which was polling at 23 percent earlier this month, has overtaken these more established parties and would represent the bloc's largest component.
Brothers of Italy, which Meloni has led since 2014, has an underlying and sinister familiarity. The party formed a decade ago to carry forth the spirit and legacy of the extreme right in Italy, which dates back to the Italian Social Movement (MSI), the party that formed in place of the National Fascist Party, which was banned after World War II. Now, just weeks before the 100th anniversary of the March on Rome—the October 1922 event that put Mussolini in power—Italy may have a former MSI activist for its prime minister and a government rooted in fascism. In the words of Ignazio La Russa, Meloni's predecessor as the head of the Brothers of Italy: "We are all heirs of Il Duce."
Meloni in many ways sounds …read more
Source:: The Atlantic – Global
(Visited 2 times, 1 visits today)