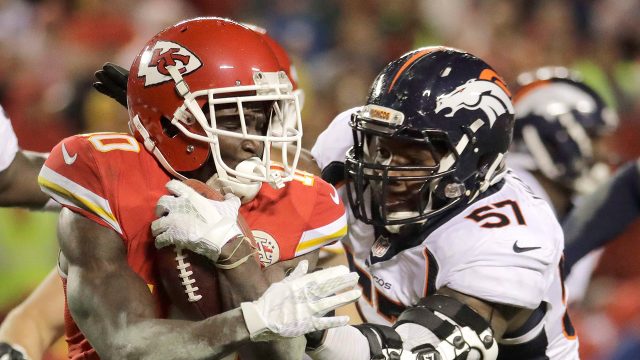 DUNEDIN, Fla. — Josh Donaldson took a significant step forward Saturday in his recovery from a strained right calf, running the bases at full speed on a backfield at Florida Auto Exchange Stadium. Donaldson hasn't run the bases since he strained his calf nearly a month ago, and said he didn't experience any trouble during the test.
The Blue Jays will wait and see how Donaldson's calf responds Sunday morning before deciding on a next step. However, Donaldson hopes to play in a minor-league game on Sunday and test his legs even further there. Earlier this week, fellow recovering Blue Jay Devon Travis hit and ran in a minor-league game a day after running the bases on a backfield like Donaldson did on Saturday.
"Everything went really well," Donaldson said after running the bases. "No problems, no issues."
Donaldson was originally scheduled to play in a minor-league game on Saturday, taking at-bats but not running the bases. However, that plan was scrapped mid-morning and Donaldson stayed back to test his calf on the base paths.
"That was the first time I've run the bases in a while," Donaldson said. "But I felt like I was getting up to top speed with no issues. Hopefully I'll be back in a couple days."
If Donaldson's calf feels strong on Sunday, it could clear the way for him to make his Grapefruit League debut on Monday or Tuesday.
In preparation for Saturday's test, Donaldson has been easing his calf back into running on an anti-gravity treadmill, which reduces body weight impact. Donaldson began using the treadmill Tuesday, with the machine set to 50 per cent of his body mass. He advanced to 100 per cent on Friday.
More from Sportsnet
49ers sign linebacker Dekoda Watson to 3-year deal
Associated Press
Source:: Sportsnet.ca