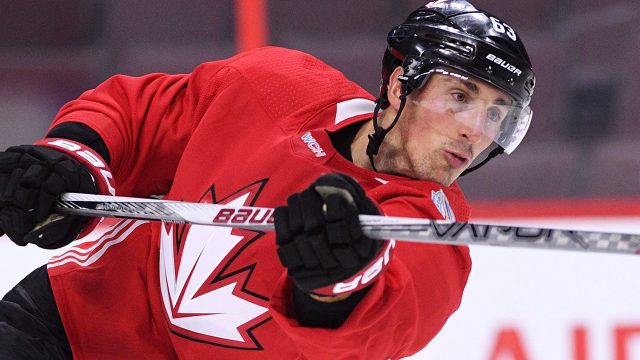 A lot of people are thinking it, but Daniel Winnik is saying it.
The Washington Capitals forward openly criticized the NHL's playoff format Monday after his team's practice and didn't hold back.
"It's stupid," Winnik told reporters. "It's the stupidest thing ever. I don't know why it's not one to eight. I don't know why we got away from that."
The league changed its 1-8/2-7/3-6/4-5 playoff format prior to the 2013-14 campaign during realignment. This season, the top four teams in the Eastern Conference are in the Metropolitan Division, which is in all likelihood going to result in some unbalanced playoff matchups and a more difficult road to the Stanley Cup—on paper at least—for the teams in that division.
More from Sportsnet
Bruins' Marchand would be stung by potential Olympics exclusion
Chris Johnston
Down Goes Brown Weekend Wrap: Canadiens serve notice in Atlantic
Sean McIndoe
If the season had ended prior to Monday's games, the Capitals (M1) would play the Toronto Maple Leafs (WC2) in the opening round. If Washington were to win that series they'd move on to face the winner of the Columbus Blues Jackets (M2) vs. Pittsburgh Penguins (M3) in the second round.
Meanwhile, the New York Rangers (WC1) sit fourth in the Metropolitan but would have an easier playoff schedule—again, on paper—because they'd be matched up with the top team in the Montreal Canadiens (A1), a team the Rangers are three points ahead of.
One of the reasons behind the league updating its playoff format four years ago was the idea that it would help develop more intense rivalries within the divisions.
"You can't manufacture a rivalry," Winnik said. …read more
Source:: Sportsnet.ca