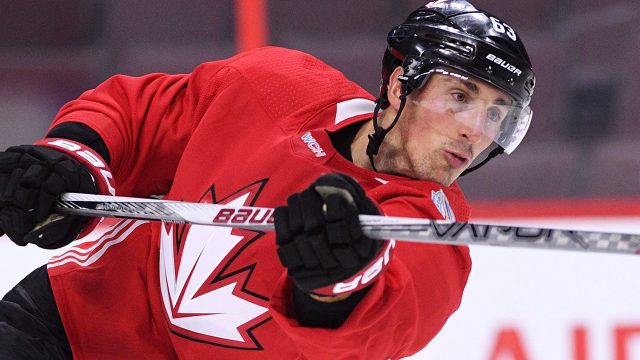 DUNEDIN, Fla. — When it comes to Josh Donaldson and Devon Travis, both currently clearing the final hurdles that separate them and a return to the Toronto Blue Jays full-time, there are words you want to hear and words you don't. The good: progress, better, improvement, getting close. The bad: setback, difficulty, trouble, not right.
But the best word you can hear? Donaldson's about to use it.
"As far as how my calf's feeling right now—it feels normal," Donaldson said after taking three at-bats as the Blue Jays designated hitter Monday in his first big league spring training game of the year. "That's what we wanted. So, now I'm just going out there and doing my thing. When the season comes, I'll be ready."
Normal is good. The Blue Jays training staff want their recovering players to feel like themselves; to do everything free of pain or discomfort; to perform athletically without thinking about their injuries or compensating for the areas that were hurt. That's the ultimate goal, and both Donaldson and Travis say that's where they're at right now.
"When I step on a field I don't worry about pain or anything that's going on. I step out on that field and I only know go time," Travis said after playing the field for the first time this spring in a minor league game Monday. "When I'm out there and I'm in the box or I'm in the field, I'm going to get the job done. That's my goal."
So, here's where they're at. Donaldson got his three at-bats, striking out in one, walking in another, and reaching on an error in his third. He felt so good that he wanted to stay in the game for another plate appearance, …read more
Source:: Sportsnet.ca