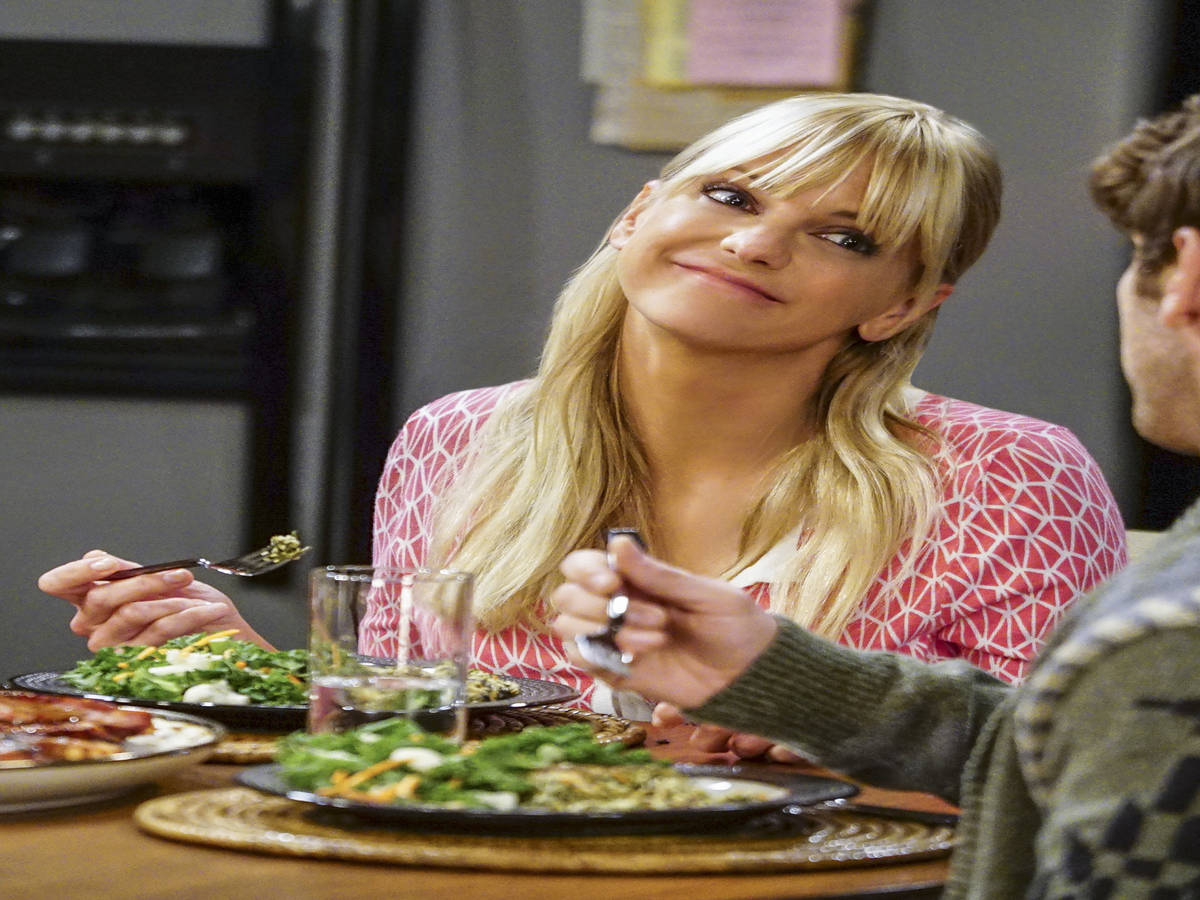 Anna Faris' love life is making headlines on and off the small screen. Entertainment Weekly is reporting that the actress, who announced her separation from husband Chris Pratt last Sunday, will be getting a new love interest for her Mom character Christy.
Former Wings and NCIS: New Orleans actor Steven Weber has been cast as Patrick on the CBS sitcom, which will kick off its fifth season in November. Sparks will reportedly fly between Christy and Patrick, though he has some complicated baggage that might throw the single mom for a loop. He's an older man who has just gone through a divorce and, even more awkwardly, his brother happens to be dating her mother, Bonnie (Allison Janney, who has won two Emmy Awards for the role).
Yep, that's right. Weber, fresh off his role as Principal Gary Bolan in 13 Reasons Why and a recurring part on iZombie, will play the sibling of Bonnie's live-in boyfriend Adam (William Fichtner). Hilarity and some seriously uncomfortable double dates will presumably ensue.
Weber has signed on as a guest star, rather than a series regular, so it's anyone's guess as to how long the on-screen romance will last. It all depends on how keen one might be to count her mother as a sister-in-law, we suppose.
Christy was last seen dating the liberal-minded but unremarkable and incompatible Brad (guest star Bret Harrison). Before that, she had a brief romp with the clingy Nick, played by none other than Faris' now-estranged real-life partner, Pratt, who made a cameo in January. Here's hoping she has a happier ending with Patrick — awkwardness be damned.
Read These Stories Next:
Celebs You Should Be Following On Instagram
Happy Songs That Will Instantly Put You In A Good Mood
Where Are They Now: 15 Of Your Favourite Celebs From …read more
Source:: Refinery29