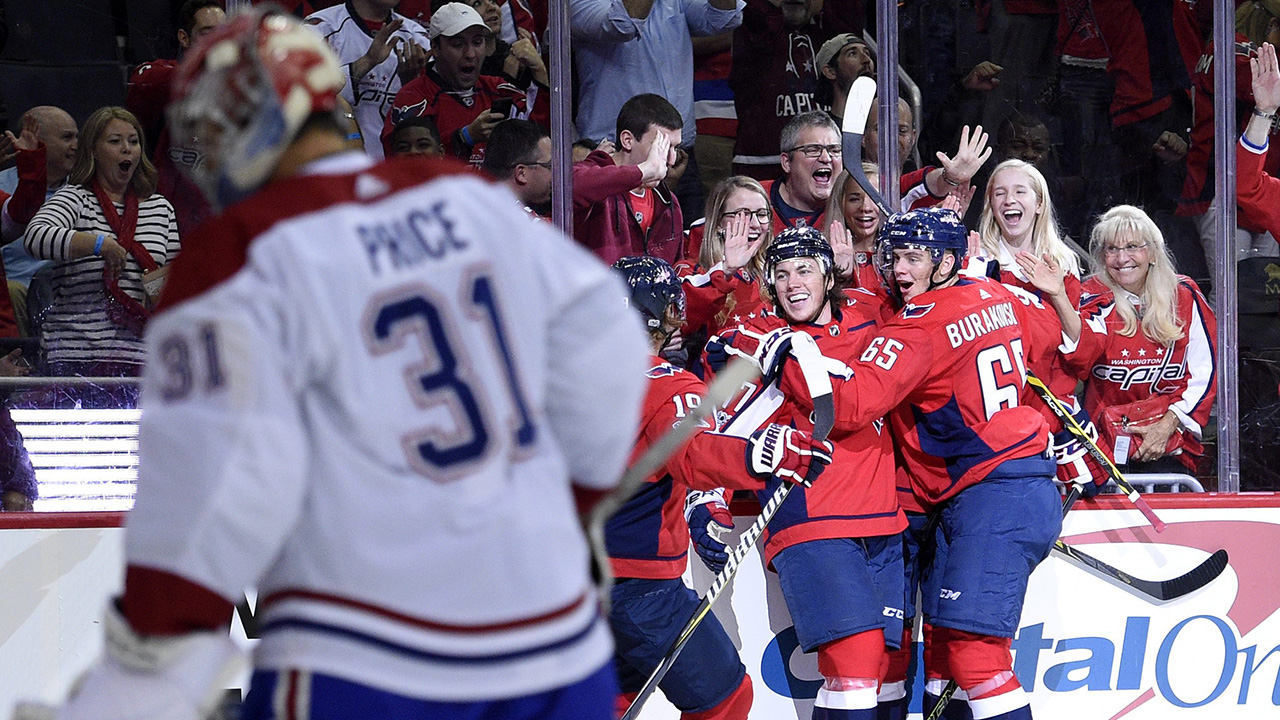 WASHINGTON — Here's an image Montreal Canadiens fans won't soon forget: Mark Streit lying on his belly in front of backup goaltender Al Montoya as the Washington Capitals danced their way through the offensive zone to score their fifth goal in what ended up being a 6-1 win on Saturday.
U-G-L-Y.
It wasn't pretty for Canadiens defenceman Jordie Benn, either. In the first period, just 26 seconds after Capitals captain Alex Ovechkin scored his first of four goals to bring his season total to seven, Benn made a blind breakout pass to Brendan Gallagher that landed on Andre Burakovsky's stick and ultimately ended up behind Carey Price.
"You make one bad pass, turns into a turnover, turns into a goal," said Benn after the game. "It's hockey. You try to make a play and if the play works you're the hero. If it doesn't, you're the s—."
Benn started on a pair with Shea Weber, was moved to the left of Jeff Petry in the second period, and was turn-styled on three separate occasions before night's end. Ironically, he was one of two defencemen on the Canadiens' side to not get scored on more than once in the game.
Hardly cause for celebration.
"I was definitely not good enough tonight," Benn said. "And the boys all want better for themselves, too."
It was a tough night for Weber. It was a tough one for Petry, who whiffed on an opportunity to break up the play that led to Ovechkin's first goal 20 seconds into the first period.
And it was an especially tough one for the 39-year-old Streit, who's done little since the beginning of training camp to dispel the notion that the game has passed him by.
Alex Ovechkin ties Peter Bondra for the most …read more
Source:: Sportsnet.ca
(Visited 4 times, 1 visits today)