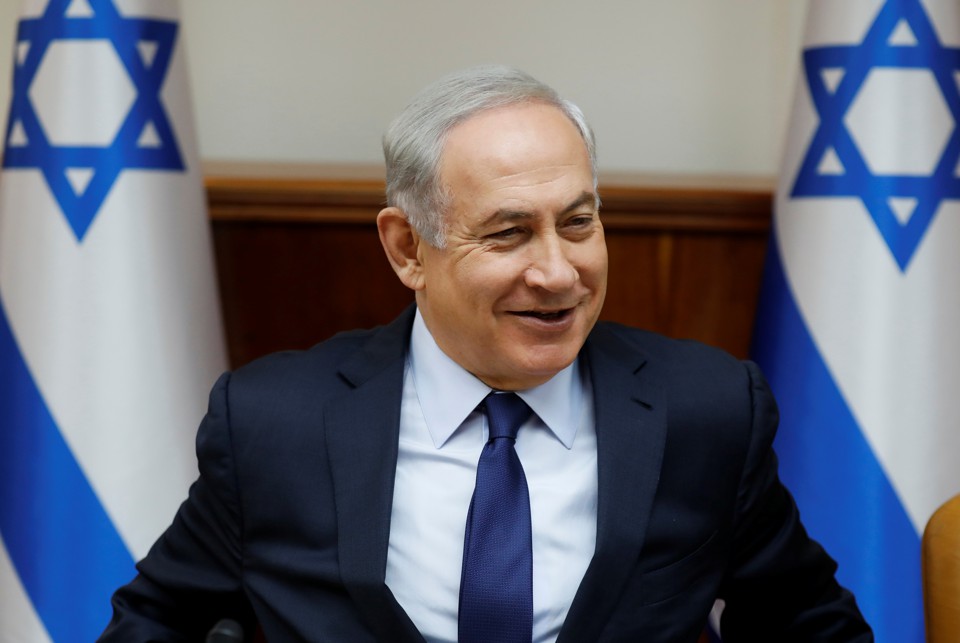 Israeli police recommended Tuesday that Prime Minister Benjamin Netanyahu be indicted on charges of bribery, fraud, and breach of trust. The announcement signals the culmination of a year-long investigation into the longtime Israeli leader and sparks questions about his ability to remain in power.
Netanyahu is insisting he will remain in office. "This day is no different to any other day in the last 20 years," he said in televised remarks. "Attacks against me never stop. All attempts to oust me failed. So will be this time."
Netanyahu has consistently denied wrongdoing, but the allegations—and the charges—are the most serious ever faced by the four-time prime minister of Israel, who has dominated the country's politics for the past more than two decades. A final decision on whether to file charges against Netanyahu lies with Israel's attorney general—and that process could take months.
The details of cases 1000 and 2000—as they are known—have been around for more than year. The first scandal centers on champagne and cigars Netanyahu allegedly received from a political benefactor. The second involves conversations he had with the publisher of Yediot Aharonot, the Israeli newspaper. Israeli reports say Netanyahu agreed to help weaken a rival newspaper—Israel Hayom, owned by Sheldon Adelson—in exchange for favorable coverage from Yediot Aharonot. Netanyahu has denied wrongdoing in both cases.
Netanyahu is not the first Israeli leader to face legal troubles. Over the past two decades, each one of Israel's prime ministers—Ehud Olmert, Ariel Sharon, and Ehud Barak—has been investigated for corruption, though neither Sharon nor Barak was charged. (Olmert was tried, convicted, and sentenced to prison. He served 16 months.) Nor is this the first time Netanyahu has been tarnished by scandal—though the accusations previously did little to affect his popularity.
He was investigated in 1997—his first term as …read more
Source:: The Atlantic – Global
(Visited 4 times, 1 visits today)