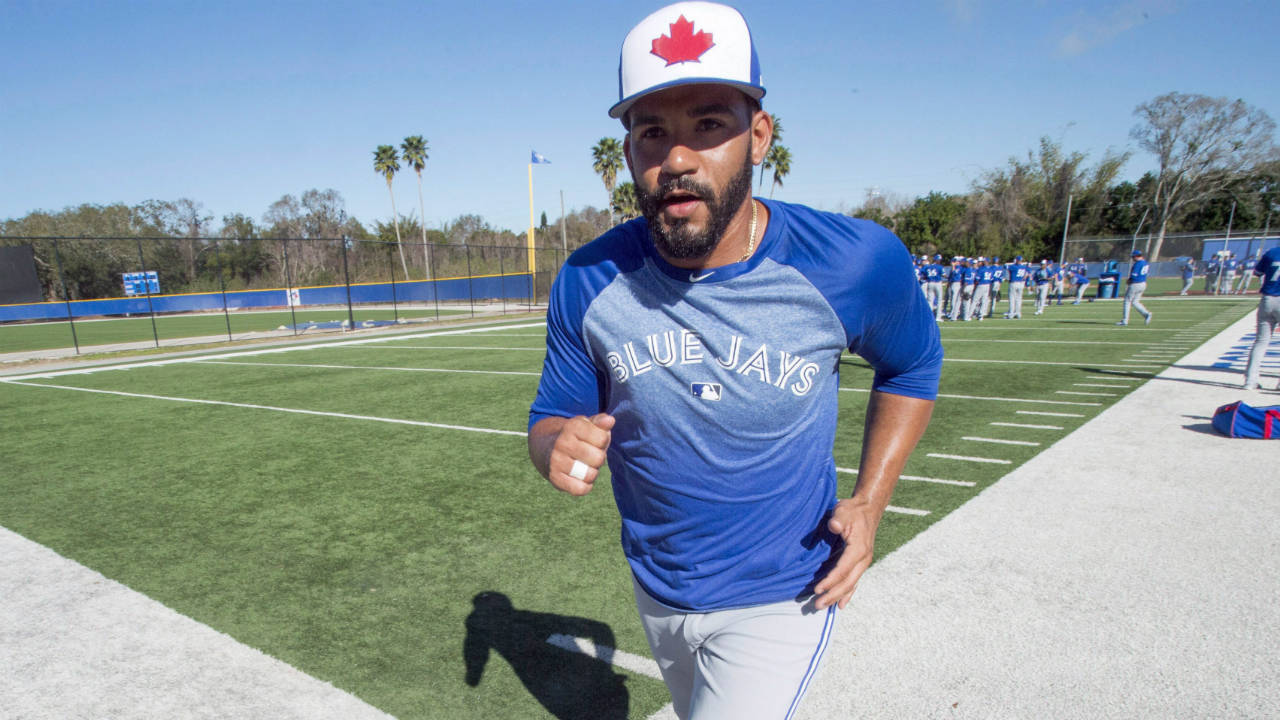 DUNEDIN, Fla. – Three games into the Grapefruit League schedule, and already the Toronto Blue Jays have used three different leadoff hitters.
Curtis Granderson hit leadoff for the Blue Jays in their spring opener, Ezequiel Carrera led off on Saturday in Game 2, and Devon Travis was atop the order Sunday.
Of those three, Travis may be the best bet to hit leadoff to open the regular season. Granderson batted atop the order partially so that he wouldn't have to wait around to get his at-bats in, and Carrera was one of a select group of veterans who made the trip to Lakeland to play the Tigers Saturday.
At this point the Blue Jays aren't close to choosing a leadoff hitter, but Travis will earn serious consideration for the role if his knee continues to progress.
"Travis would be a good (candidate)," manager John Gibbons said recently. "Other than that I couldn't tell you."
As he works his way back from June knee surgery, Travis has been participating in fielding drills, running and taking full batting practice. He's expected to get a couple of at-bats Sunday before giving way to a replacement.
His career batting line of .292/.331/.462 would be tempting for the leadoff spot but his knee has yet to be tested extensively.
TULO TAKES GROUNDERS
Troy Tulowitzki took ground balls on the field with his teammates Sunday after working alone with third base coach Luis Rivera earlier in the week. Tulowitzki's dealing with a bone spur as he recovers from a right ankle injury, so he's not testing his range much yet. Many of the ground balls he fielded were hit right at him to limit the stress on his ankle.
HALE MANAGES
Bench coach DeMarlo Hale will manage the Blue Jays …read more
Source:: Sportsnet.ca
(Visited 5 times, 1 visits today)