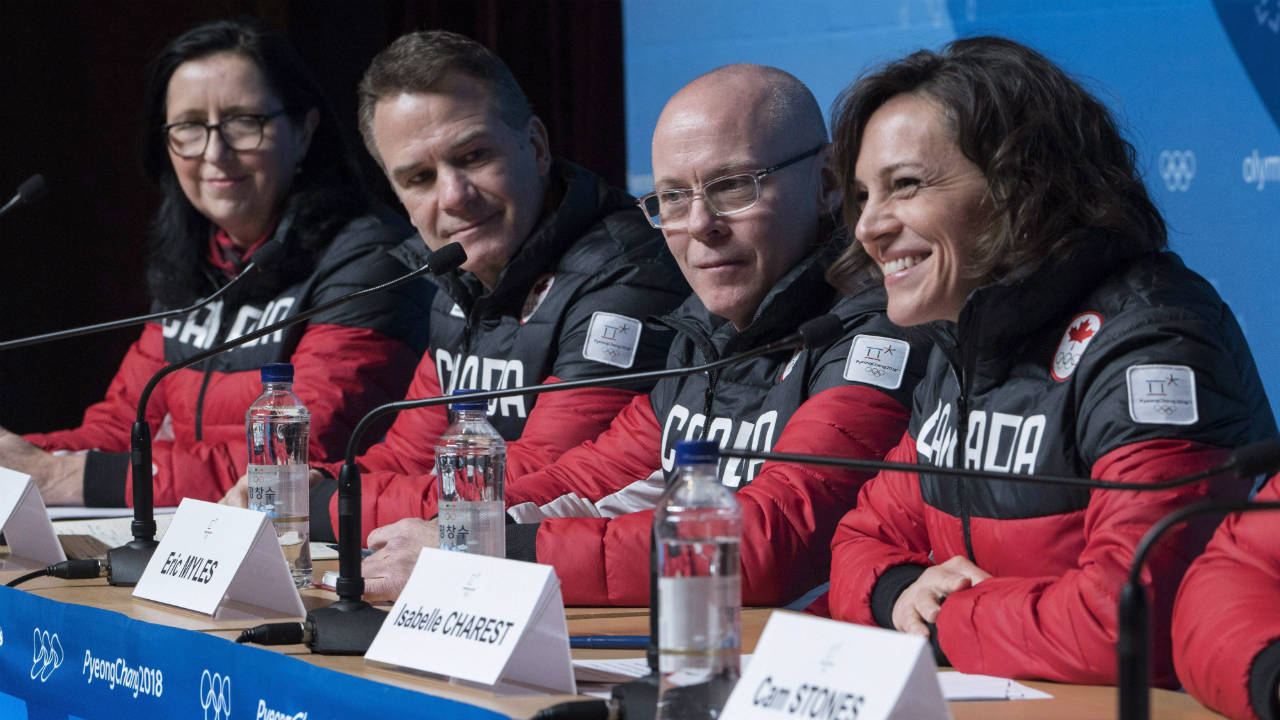 PYEONGCHANG, South Korea – By and large Canada's athletes delivered in impressive fashion at the Pyeongchang Games, a best-ever Winter Olympics haul of 29 medals evidence of that, a total amassed in spite of men's and women's curling losses that damaged the national psyche.
Aberrations happen, and over 16 days of quality performance, there were far more standouts than slip-ups.
Mikael Kingsbury rose above nearly unbearable pressure to convert, collecting the first of seven medals from the freestyle ski team. Tessa Virtue and Scott Moir performed so brilliantly even ice dancing's corrupt judging system couldn't cheat them. Kim Boutin and Samuel Girard emerged from the nurturing shadows of Marianne St-Gelais and Charles Hamelin to become short-track stars. Ted-Jan Bloemen set an Olympic record to slay Sven Kramer, long-track speed skating's most intimidating beast. Alex Gough and the luge team made a long-deserved breakthrough.
Canadians have now won 80 medals over the past three Winter Olympics, a spike helped by an Own The Podium program that not only provided better resourcing for medal-potential athletes, but also changed the mentality around the Games in the country by making results the priority.
"We are now proudly in the top group, growing in strength and contending for No. 1," said Tricia Smith, president of the Canadian Olympic Committee.
Added Anne Merklinger, OTP's chief executive officer: "We felt confident that we were heading into these Games with the potential to have our best Games ever. That's what has happened. There's never a number (target for medals) we set, we want to constantly improve. We improved from Sochi, we've improved from Vancouver, very quickly we'll look at where we stand relative to 2022."
The next steps get a lot harder.
[radioclip id=3902201]
The haul in Pyeongchang left Canada third on the 2018 medals table both in terms of golds won and total collected. Germany …read more
Source:: Sportsnet.ca
(Visited 2 times, 1 visits today)