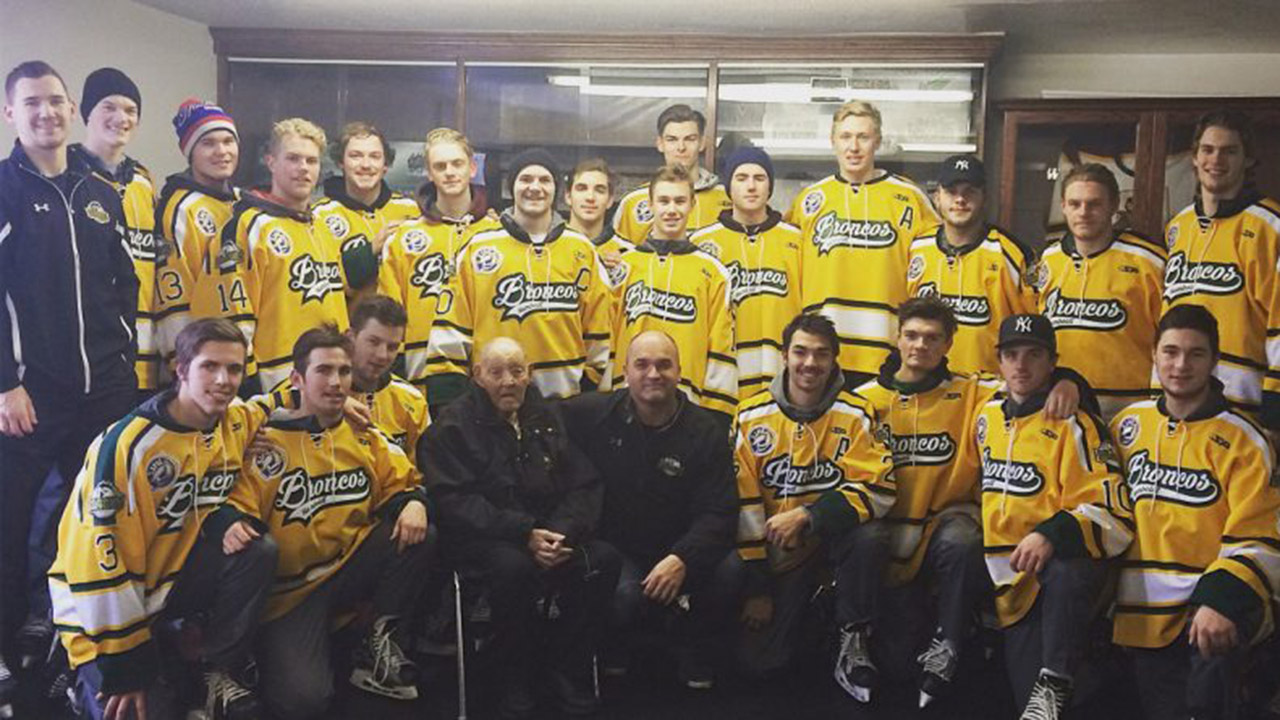 All Elgar Petersen really wanted was for the referee to drop the puck.
It was Sept. 15, 2000, a banner day for the Humboldt Broncos. Fans filled the once-called Uniplex Arena to watch their junior A hockey team for the home opener of the season, but this day was extra special for those in attendance as it marked the city renaming the venue: Elgar Petersen Arena.
Elgar has been the town's most tireless hockey volunteer since the Broncos's inception in 1970. When parents dropped their little ones off at the rink, Elgar was in the locker room lining them up on the benches, so he could tie up their skates. When they came off the ice, he was ready with a towel to wipe the snow off the blades.
For the teenagers on the Broncos roster, Elgar was the trainer who would refill the water bottles, grab extra hockey sticks and, most importantly, give you a tap on the helmet when you came to the bench. While he asked for nothing in return for decades of service, the town recognized his selflessness anyways by naming the arena after him.
On the day that marked the dawn of Elgar Petersen Arena, as the always humble and often straight-shooting Elgar looked around as the Broncos rose to give him a well-deserved standing ovation, then-head coach Dean Brockman remembers Elgar leaned over and whispered in his ear: "Let's get the game going already."
Petersen was there for the greatest days in Broncos history, like the time they won the RBC Cup in 2003 and again in 2008. He was there for the 10 provincial championships.
Now 82 years old and living in a nursing home in Cudworth, Sask., Petersen was on hand earlier this month for the saddest event in Broncos history, when thousands of locals gathered at Elgar …read more
Source:: Sportsnet.ca
(Visited 7 times, 1 visits today)