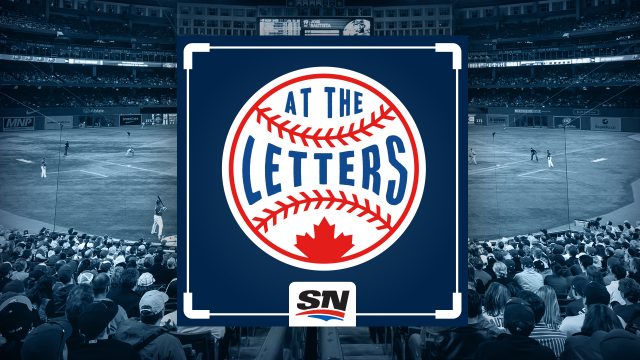 Hosted by Ben Nicholson-Smith and Arden Zwelling, At the Letters connects Toronto Blue Jays fans with the stories, numbers and characters surrounding the team. Expect new episodes every Wednesday.
In the latest episode, guest host Shi Davidi joins Ben to discuss some big-picture Blue Jays questions before segments on the phone with Vancouver Canadians manager Dallas McPherson and ATL co-host Arden Zwelling….
At the Letters
Ben Nicholson-Smith and Arden Zwelling take fans inside the Blue Jays and around MLB with news, analysis and interviews.
Home
| Subscribe
| Ben on Twitter
| Arden on Twitter
Here's how the conversation unfolds:
• Ben and Shi start big picture by discussing Vladimir Guerrero's injury, J.A. Happ's trade value and John Gibbons' job security.
• ATL then welcomes Dallas McPherson, the former MLB player and mega-prospect who's about to begin his first season as manager of the Blue Jays' Class-A Vancouver affiliate.
• Last but not least, Arden joins over the phone to discuss the latest on the Blue Jays, including Troy Tulowitzki, Marcus Stroman and Josh Donaldson.
[radioclip id=4087227]
Source:: Sportsnet.ca
(Visited 4 times, 1 visits today)