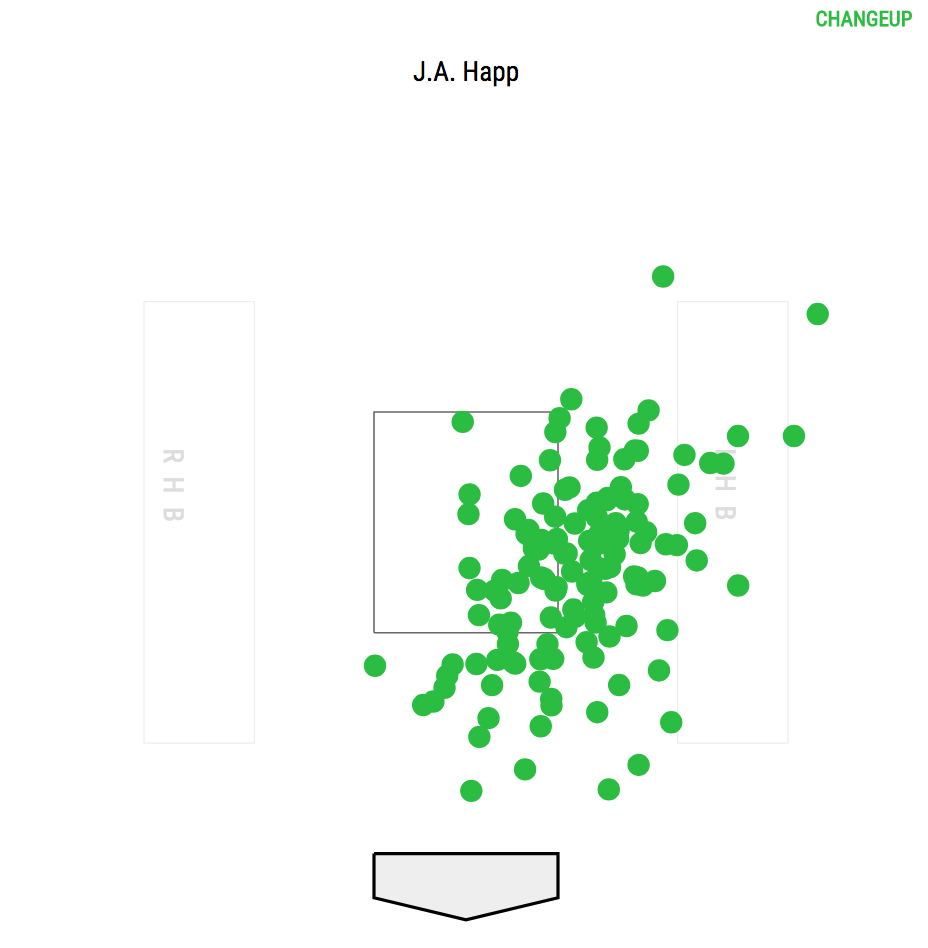 The last time J.A. Happ was traded, the return consisted of minor-league starter Adrian Sampson, who was never considered much of a prospect and has appeared in exactly one big-league game since the Pirates sent him to Seattle three summers ago.
The next time Happ's traded, the price should be considerably higher. Granted, he's 35 years old now, but at this rate he'll still be one of the most appealing starters on the trade market this summer.
Let's start with some intangibles. Happ has been traded four times already; presumably a fifth trade won't rattle him. He also has playoff experience, not only with the 2016 Blue Jays, but also with the Phillies, including two appearances in the 2009 World Series.
Then there's his performance. He has pitched consistently well over the course of the last three seasons, but if anything he's getting better with time.
Happ's now striking out 28.6 per cent of the hitters he faces, a career high. That's 13th-best among all starting pitchers, right alongside Stephen Strasburg and Noah Syndergaard.
Unlike most high strikeout pitchers, Happ doesn't have an overpowering fastball or a wipeout breaking ball. Rather, he works by locating.
Right-handed hitters see change-ups and two-seamers away. Lefties see two-seamers in and sliders away. Everyone sees plenty of four-seamers, a pitch Happ routinely elevates for swinging strikes. By now, opposing hitters know what's coming – it's just hard to hit.
Take a look at how he uses his change-up, for example. It's a pitch he uses almost exclusively against right-handed hitters, and one he prefers to locate outside. So far it's working. As you can see below in green, he hasn't left a change-up on the inner half of the strike zone all year long.
Happ's four-seam fastball usage tells a similar story. …read more
Source:: Sportsnet.ca
(Visited 4 times, 1 visits today)