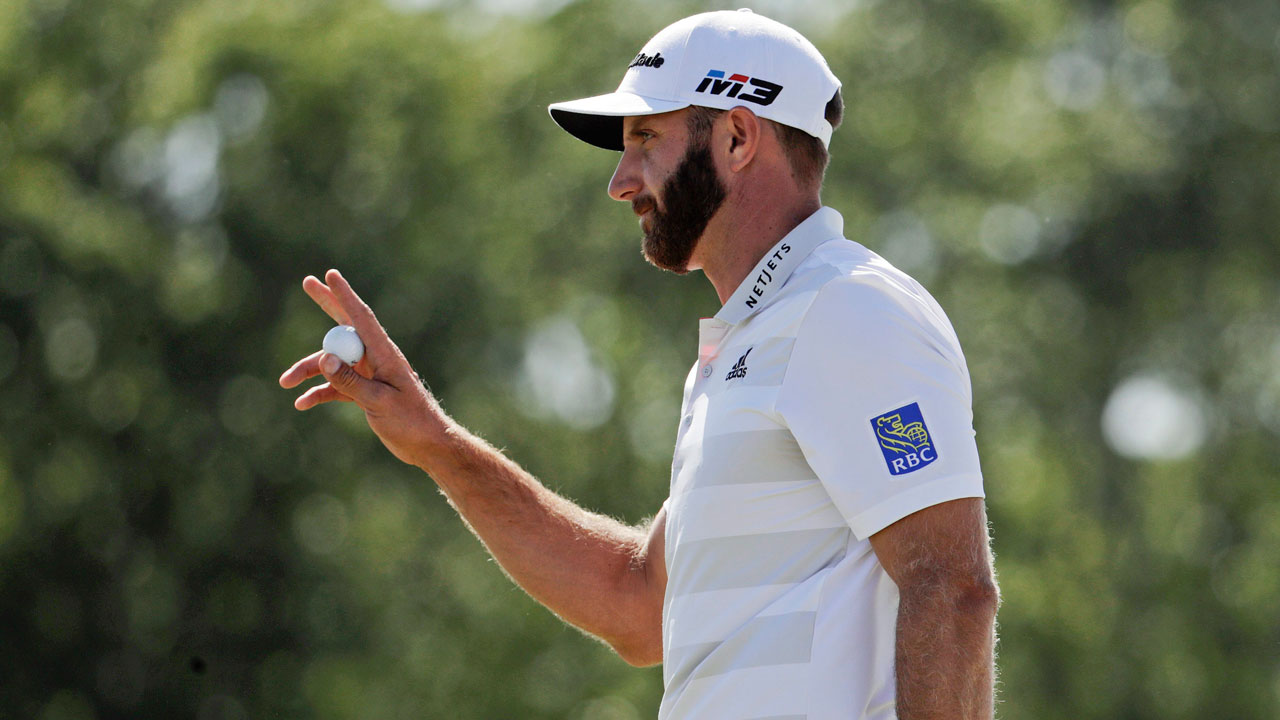 SOUTHAMPTON, N.Y. — The return to a classic U.S. Open course brought back the kind of scoring that gave this major its reputation.
Dustin Johnson played some of his best golf Thursday and yet the world's No. 1 player barely beat par in the treacherous wind at Shinnecock Hills. Johnson holed a bunker shot for birdie, kept his mistakes to a minimum and joined Ian Poulter, Scott Piercy and Russell Henley at 1-under 69 for a share of the lead.
"You had to focus on every single shot you hit — putts, everything," Johnson said. "It was just difficult all day."
No need to tell that to Tiger Woods, Rory McIlroy, Jordan Spieth and a long list of golf's bests who had their hopes crushed in gusts that approached 25 mph that made fairways look more narrow and the shin-high rough difficult to avoid.
In his return to the U.S. Open after a two-year absence, Woods opened a major with a triple bogey for the first time in 15 years. He added back-to-back double bogeys on the back nine and staggered to a 78.
Spieth waited until the second hole to make a triple bogey, blasted out of a bunker and over the 11th green, and then took three shots to get on the putting surface. McIlroy found trouble just about everywhere and shot 80, his highest first-round score in a major.
"It was pretty evident nobody was making any birdies in the morning — lots and lots of bogeys and 'others,"' Woods said. "My game plan was not to make any 'others,' and I made three of them. So didn't do very well there."
It was quite a …read more
Source:: Sportsnet.ca
(Visited 3 times, 1 visits today)