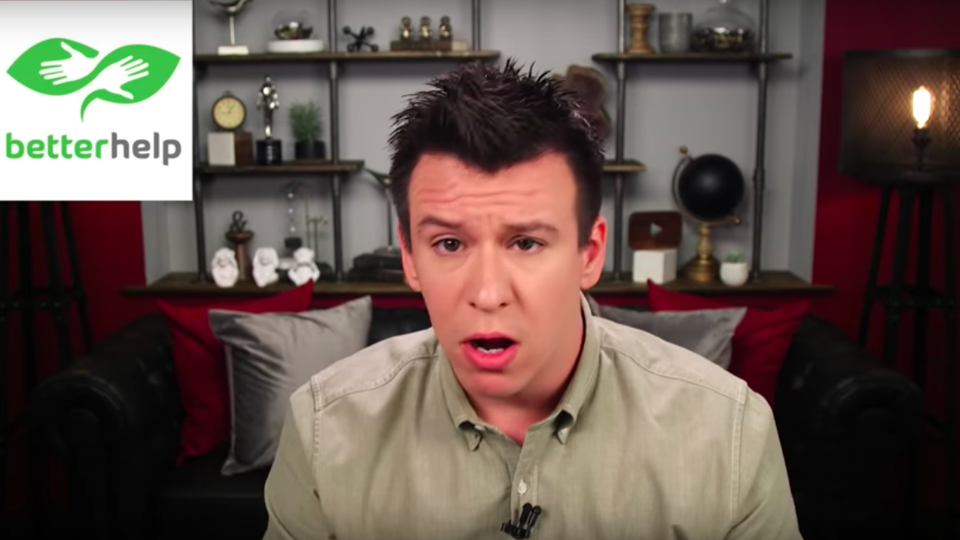 Some of YouTube's biggest stars have found themselves embroiled in controversy over videos that critics say allow them to profit off fans struggling with depression.
Over the past year, mental health and burnout have become big topics in the YouTube community. Stars like Philip DeFranco and Shane Dawson have posted heartfelt videos about their struggles with depression, encouraging fans to get help with their own issues. At the end of each video, they promote an online counseling service called BetterHelp, and include a referral link that earns them money every time a fan clicks the link and signs up.
me holding my emotional baggage. 🤗 on a serious note, thank u to @betterhelp for sponsoring today's video and for making a service for people like me who get anxiety about going to a therapist office. if you want help and want to give it a try go to https://t.co/Px5ZVazt3z ❤️ pic.twitter.com/jFQzJPhFg1
— Shane Dawson (@shanedawson) August 9, 2018
"If you're currently struggling your mental health, I highly encourage you to reach out to someone," says Elle Mills, a YouTube star with more than 1.5 million subscribers, in a recent video titled "The Aftermath of My YouTube Breakdown." "In light of this video, I'm working with BetterHelp to help provide another resource to you guys." She then explains that the app will connect fans with a licensed therapist within 24 hours. Below the video is a custom referral link.
According to the Centers for Disease Control and Prevention, suicide is the third-leading cause of death for young people aged 15 to 24; some studies estimate that up to 20 percent of teens experience depression before they reach adulthood. For a starting fee of $35 per week, BetterHelp will match you …read more
Source:: The Atlantic – Health
(Visited 1 times, 1 visits today)