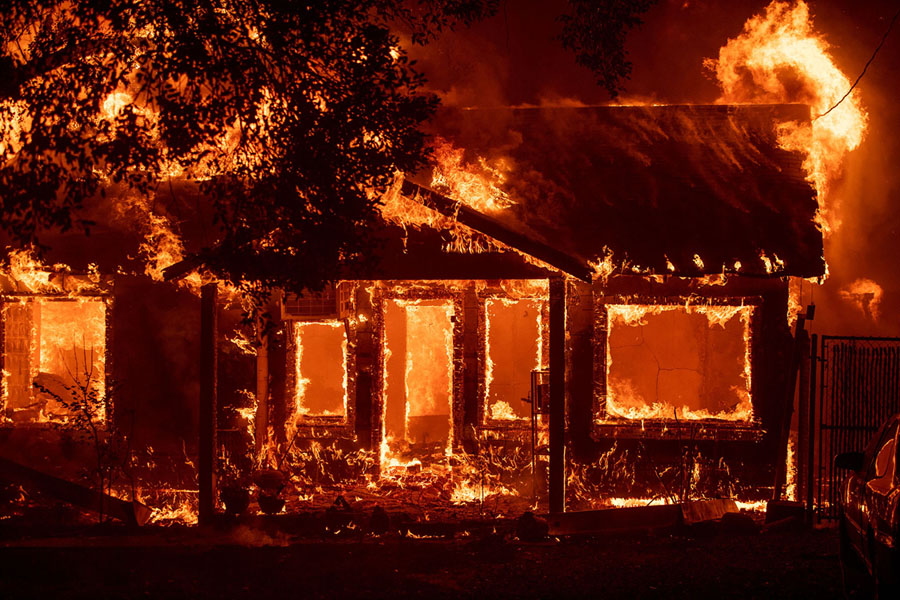 Josh Edelson / AFP / Getty
Yesterday, tens of thousands of residents fled their homes in Paradise, north of Sacramento, California, escaping a fast-moving wildfire driven by high winds that swept through their community. Within 24 hours, the Camp fire has burned more than 20,000 acres, and virtually destroyed the town. Thousands of homes and other structures in Paradise have been destroyed or badly damaged by the blaze. As firefighters struggle to gain control of the Camp fire, several other wildfires are threatening other parts of the state, including the Woolsey Fire near Malibu, which has just prompted evacuation orders for some 13,000 residents.
Source:: The Atlantic – U.S.
(Visited 1 times, 1 visits today)