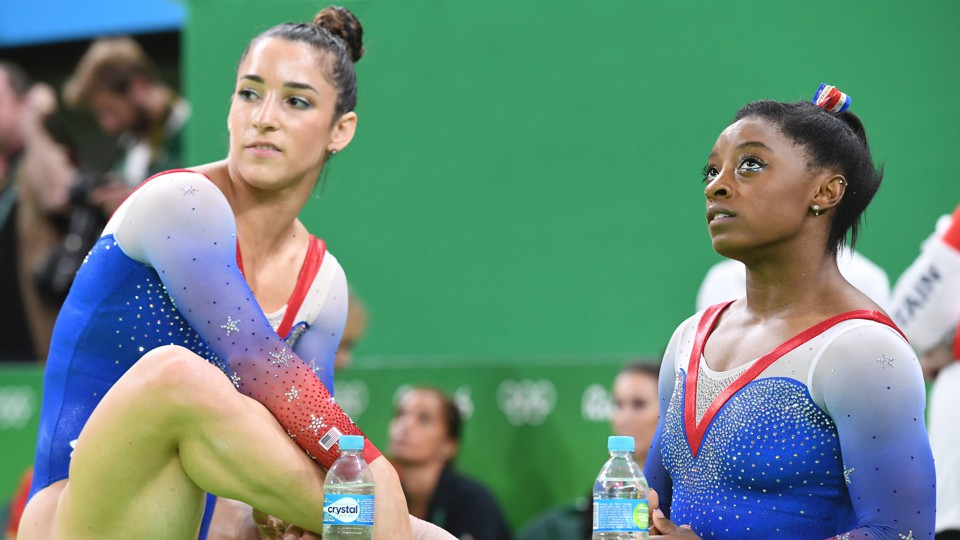 For almost a year, the U.S. Olympic Committee has been struggling with the question of what is to be done about U.S.A. Gymnastics, the Olympic subsidiary accused of covering up decades of sexual abuse perpetrated by sports doctor Larry Nassar. During a weeklong sentencing hearing in January, 169 young women testified against Nassar, describing their assaults in wrenching detail. He was sentenced to a maximum of 175 years in prison.
After the hearing, the Olympic Committee fired the entire USAG board. Then USOC leadership overhauled the organization's bylaws to increase the board's accountability. A few months after that, they forced out the new CEO they hired in the wake of the Nassar allegations, after she became embroiled in a series of scandals of her own.
But on Monday, the USOC finally resorted to what gymnastics insiders are calling "the nuclear option": The Olympic Committee is moving to decertify USAG, the organization that has overseen and financially supported gymnastics, one of the most popular Olympic events in America, since 1963. (If the decertification process goes smoothly, USAG will continue to exist as an umbrella organization for gymnastics clubs across the country—but without Olympic affiliation or funding, multiple sources told me, those clubs will probably stop paying for membership, and the organization will soon go bankrupt.)
"We believe the challenges facing the organization are simply more than it is capable of overcoming in its current form," USOC CEO Sarah Hirshland wrote in an open letter to the U.S. gymnastics community. Instead of taking further steps to correct the toxic culture within USAG, which allowed a predator like Nassar to cycle through dozens of victims undetected, USOC has decided to get rid of the organization altogether.
[Read: Larry Nassar and the impulse to doubt female pain]
The #MeToo movement has …read more
Source:: The Atlantic – Culture
(Visited 2 times, 1 visits today)