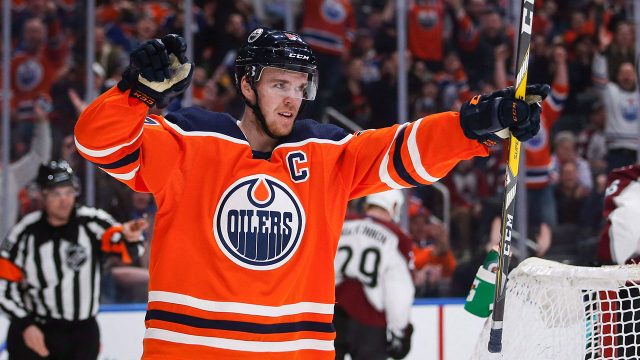 EDMONTON — There is one National Hockey League forward, Florida's Aleksander Barkov, who averages more than 23 minutes of ice time per night. But Connor McDavid, who ranks second among NHL forwards at 22:50, has exceeded 24 minutes of ice time nine times this season.
In Thursday's 4-3 win versus Florida, as he carried the Oilers with two goals, an assist and a shootout goal, he played 27:34.
So we went in search of an answer to the question: Are the Edmonton Oilers playing McDavid — and for that matter, seventh-ranked NHL forward Leon Draisiatl (21:52) — too much?
We found one of the world's most experienced track and field coaches in Les Gramantik, who in 45 years as an international coach has made a living maximizing athletic performance.
He thinks the Oilers are squeezing McDavid and Draisaitl too hard.
"I think you're mortgaging your future on the current results," said Gramantik. "The results, in my opinion, would be the same if McDavid played four or five minutes less, because of the (benefits of) recovery.
"If they continue to push this, (in their later 20s) neither McDavid nor Draisaitl will be as effective as they are now. Just my opinion."
Stream Oilers hockey on Sportsnet NOW
Sportsnet NOW gives you access to over 500 NHL games this season, blackout-free, including Hockey Night in Canada, Rogers Hometown Hockey, Scotiabank Wednesday Night Hockey, the entire 2019 Stanley Cup Playoffs and more.
CHOOSE PLAN
We should clarify: Like all NHL clubs, the Oilers' medical and strength teams meticulously monitor their players. They have Heart Rate Variability programs that can spot when fatigue is setting in, questionnaires meant to diagnose issues with sleep, stress, and weight loss, Force Plate technology that tells staff if a player's legs are weakening as the …read more
Source:: Sportsnet.ca
(Visited 2 times, 1 visits today)