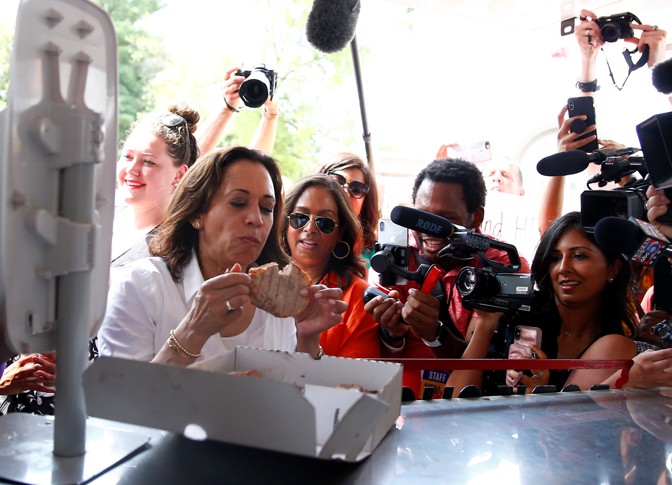 Were you forwarded this email? (David A. Graham)
"White racist violence is a real political liability for Trump. A large majority of Americans say that white nationalism is either an important or a critical threat, and a majority also say that Trump's actions and behaviors have encouraged white supremacists … For Trump, even acknowledging the problem is anathema." → Read on.
Epstein's Death Has a Simpler Explanation (Lindsay M. Hayes)
"Suicide has been a lingering problem in detention facilities, and systemic factors—such as inattention, understaffing, or inadequate training—generally offer a simpler explanation for a prisoner's death than nefarious intent." → Read on.
Democrats Should Just Stick to What's Popular (Yascha Mounk)
"To appeal to the majority of Americans, Democrats need to offer a principled alternative: a set of policies that promises to fix capitalism by ensuring that everyone truly plays by the same rules—and a narrative that emphasizes the virtues of free enterprise while attacking crony capitalism. By sticking to progressive policies that are actually capable of winning broad support, Democrats will maximize their chances of defeating Trump and redressing some of the deepest injustices in the country." → Read on.
What Else We're Reading
Sentries, not 'squad': Moderate Dems ones to watch for 2020 (Laurie Kellman, AP)
Gloria Allred vows to track down Epstein's co-conspirators (Tina Nguyen, Vanity Fair) (🔒Paywall)
Hate has flourished in 2 years since 'Unite The Right' rally in Charlottesville (Andy Campbell, HuffPost)
The day Jeffrey Epstein told me he had dirt on powerful people (James B. Stewart, The New York Times) (🔒Paywall)
About us: This newsletter is a daily effort from The Atlantic's politics writer Elaine Godfrey, with help from Christian Paz. It's edited by Shan Wang.
Were you forwarded this email? Sign yourself up here. We have many other free email newsletters on a …read more
Source:: <a href=https://www.theatlantic.com/politics/archive/2019/08/trump-tightens-rules-legal-immigrants-politics-daily/596002/?utm_source=feed target="_blank" title="The Atlantic Politics & Policy Daily: Marianne Williamson Smells Like Rosewater" >The Atlantic – Politics
(Visited 5 times, 1 visits today)