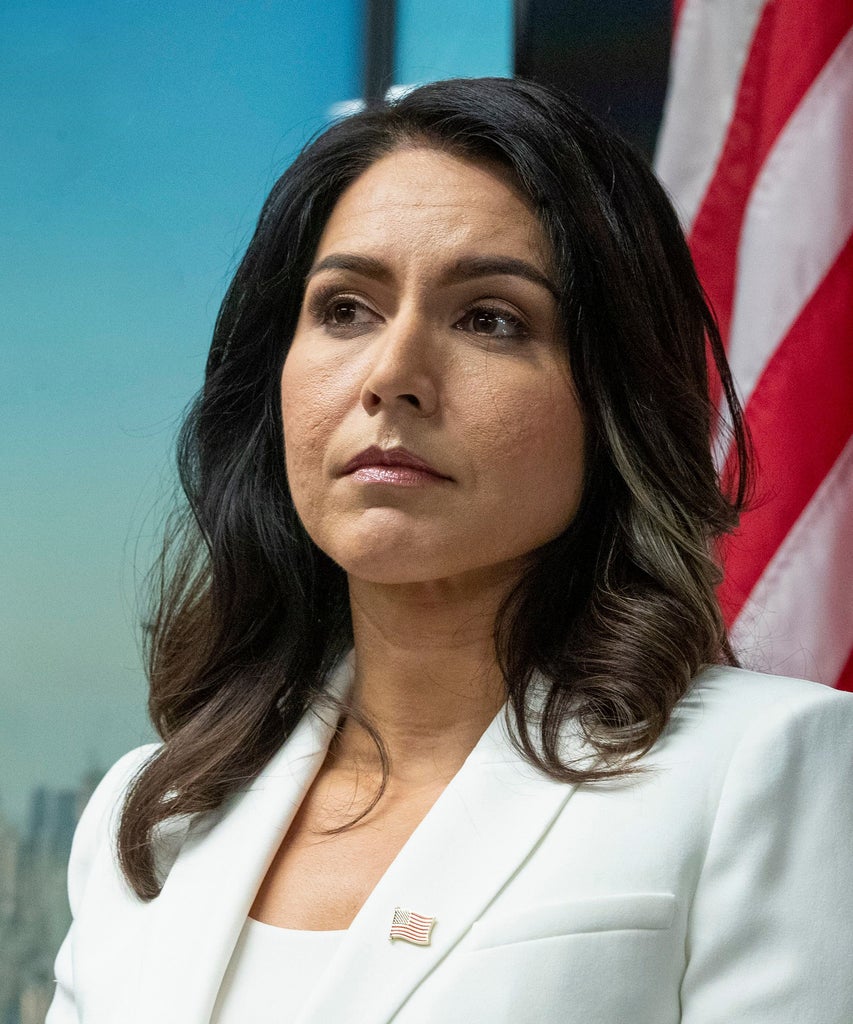 Mandatory Credit: Photo by Mary Altaffer/AP/Shutterstock (10459791b)
Democratic presidential candidate U.S. Rep. Tulsi Gabbard, D-Hawaii, listens as family members of victims of the terrorist attacks on 9/11 speak during a news conference at the 9/11 Tribute Museum, in New York
Election 2020 Gabbard, New York, USA – 29 Oct 2019
Any debate is supposed to be heated, but perhaps not to the point of sparring with your opponents over proving your merits. Least of all in a presidential primary — winning over your party won't really work if you are referring to it as "not the party that is of, by, and for the people." It's a risky business, but it's one that presidential hopeful Tulsi Gabbard decided to make her business. Gabbard, a congresswoman from Hawaii, brought some choice words to the most recent debate in Atlanta on November 20. She not only talked smack about the Democratic party, but dipped her toes into a back-and-forth with both Kamala Harris and Pete Buttigieg. And, as a result, Gabbard was among the most-discussed candidates of the night — perhaps not for the right reasons.
She wasn't afraid to bring the heat, sure, but Gabbard made things personal when saying that Harris is swimming in "lies and smears and innuendo" and calling Buttigieg "naive." While other candidates on stage mainly kept it about policy, Gabbard took more jabs. Taking a shot at Buttigieg saying he's "willing to send our troops to Mexico to fight the cartels," Buttigieg responded that her claim was "outlandish even by the standards of today's politics." After continuing to criticize the Democratic party, Harris brought up Gabbard's willingness and enthusiasm to get close to former Trump strategist Steve …read more
Source:: Refinery29
(Visited 1 times, 1 visits today)