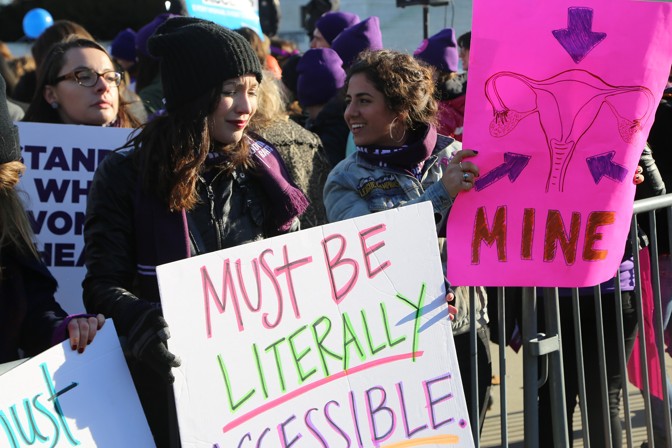 On a 92-degree morning in September, three clinic escorts gathered in the meager shade of a tree outside the Alabama Women's Center for Reproductive Alternatives. They arrive here at 8:30 a.m. on the dot, regular as clock-punchers, on the three days a week the Huntsville clinic is open to perform abortions. The women and girls arrive dressed for comfort in sweatpants and shower slides, carrying pillows from home or holding the hand of a partner or friend. The escorts, meanwhile, wear brightly colored vests and wield giant umbrellas to block the incoming patients from the sight, if not the sound, of the other group that comes here like clockwork: the protesters.
To hear more feature stories, , about the diminishing number of abortion clinics in the Deep South, uncorked her outrage on Twitter: "What did i miss? You drank 4 martinis and a bottle of wine on your own. Did he force you to do that? You slept with him and you regret it? That makes him a PREDATOR?" Mallory McMaster, one of Russell's fellow abortion storytellers, fired back: "Dawn, your next documentary should follow your abrupt departure from the movement after showing us all that you don't share our values."
The notion that a woman who drinks too much is at all responsible for unwanted sex has become verboten in recent years—understandably, because it risks reopening an old window, allowing back in the creeping suspicion that women are in some way to blame when they're assaulted. But in reality, things get messy. In her Medium post, Russell herself wrote, "If I had done the right thing, left at the appropriate time, stopped after two drinks like I should have, none of this would have ever happened." By the time we met six months later she was free of any ambiguity. The …read more
Source:: The Atlantic – U.S.
(Visited 2 times, 1 visits today)