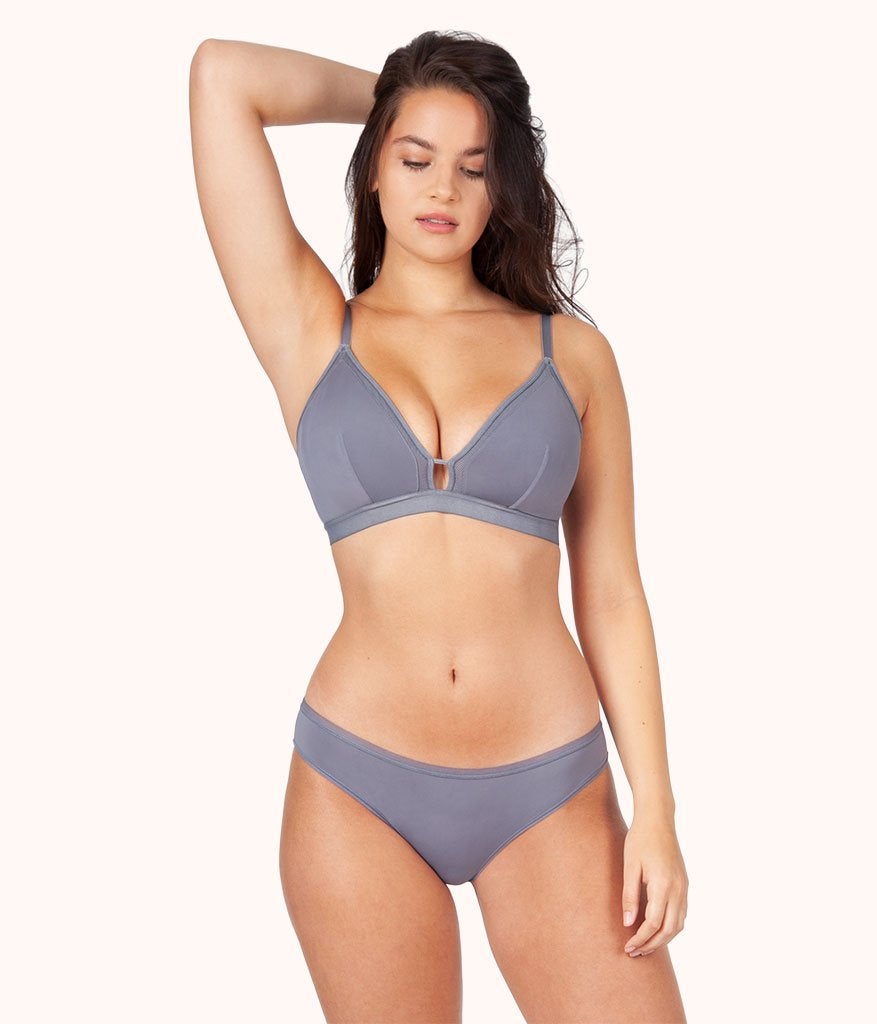 Bras can be awfully mechanical. Hooks, wires, reinforced straps, push-ups — these sound like the components of heavy-duty machinery and not something that's soft, supportive, and gentle on the ladies. While there are certain occasions that warrant the lift and structure of a highly-engineered boulder-holder, sometimes we want the lite version. This is where the bralette comes in as a traditionally wire-free silhouette that skimps on hardware wherever possible.
It's a comfortable, uncomplicated, and judgment-free answer to the traditional torpedos that we reserve for moments that require more oomphs. Plus, these gentle garments aren't just for the small-titted; plenty of brands offer devised options for ta-tas of all sizes. Ahead, shop 12 of the internet's top-rated bralettes — and don't be shy in letting us know if your must-have style didn't make the cut in the comment section below.
At Refinery29, we're here to help you navigate this overwhelming world of stuff. All of our market picks are independently selected and curated by the editorial team. If you buy something we link to on our site, Refinery29 may earn commission.Lively Busty Bralette

Size range: 1 – 3 (See the brand's fit guide for full details)
Lively's bralettes are the stuff of legend, boasting the lethal combination of comfort, support, and — thanks to a daringly deep plunge — sex appeal. Customers go wild for the brand's bralette, available in both regular-support and busty sizes.
Lively The Busty Bralette, $, available at LivelyAerie Sunnie Lace Padded Bralette

Size range: XXS – XXL
Aerie's beloved Sunnie t-shirt bra is reincarnated as a top-rated bralette, complete with cheerful lace trim and a longline band that pushes it into undergarment into crop-top territory.
Aerie Sunnie Lace Padded Triangle Bralette, …read more
Source:: Refinery29
(Visited 1 times, 1 visits today)