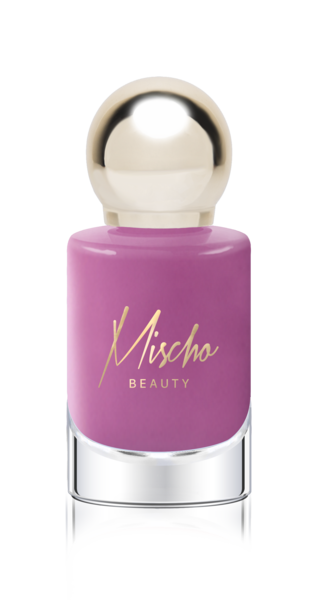 If you believe in the mood-boosting powers of a fresh coat of nail polish, then you'd probably agree that now is a great time for a manicure. Whether you've picked off your gels during a stressful day (then went through our quick three-step rehab plan) or you're just looking for a productive way to pass the time while on your lunch break at home, a DIY manicure is foolproof, so long as you have the right polish color.
As if by luck, this spring's newest shades are the happiest we've seen all year: orchid pink, frosty periwinkle, sage green, and tons of other variations on pastels and shimmer, all of which you can grab now and rotate through your fingers and toes. Shop the five feel-good tones, ahead.
At Refinery29, we're here to help you navigate this overwhelming world of stuff. All of our market picks are independently selected and curated by the editorial team. If you buy something we link to on our site, Refinery29 may earn commission. Soft Orchid

This pink-purple hybrid shade, called Babylove, is sweet and unexpected in equal measure.
Mischo Beauty Babylove, $, available at Mischo BeautyFrosty Periwinkle

Cirque Colors calls this periwinkle blue with delicate shimmer Hygge — Danish for "cozy" — which is perfect for a snuggly, at-home vibe when the spring air is still a bit nippy.
Cirque Colors Hygge, $, available at Cirque ColorsPeony Pink

If you're craving a light pink, go with an opaque polish that won't take four coats to achieve full-coverage shine. Olive & June founder Sarah Gibson Tuttle says that was her main goal when creating this $8 shade of creamy peony.
Olive & June 7-FREE NAIL POLISH in JM, $, available at Olive & JuneSage Green
Essie's spring 2021 collection includes an array …read more
Source:: Refinery29
(Visited 1 times, 1 visits today)