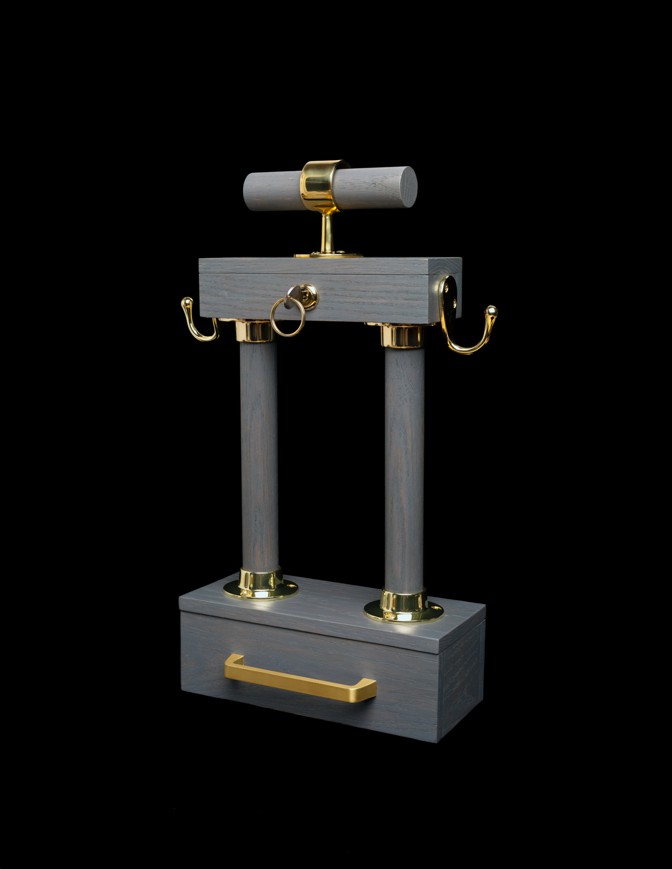 Jason Fulford and Tamara Shopsin
This article was published online on April 8, 2021.
When I was a kid, my mother loved to take me out for some light trespassing. This was the 1990s, during which the Atlanta metropolitan area's population grew nearly 40 percent, and housing construction boomed to match. McMansions were sprouting up on seemingly every tract of available land in my family's once-modest suburb, and my mom—I say this affectionately—is the nosiest person alive. Often, in the middle of running errands, she'd whip her station wagon into some new development, surveil the scene until she found a house that looked finished enough, and see if the front door was unlocked. Or maybe the side door.
Even when I was in elementary school, her behavior struck me as wild. Mom insisted that the builders left the doors open so people would come in, look around, and buy the houses. I'm still not sure what to make of this logic; it's difficult to measure your own family's weird behavior against what happens unseen in other families.
What I did see, though, were the interiors of the houses other families would inhabit. In spite of my worries about going to child jail for crimes against McMansions (as a white kid in a mostly white suburb, I had a limited sense of the more dire consequences we might have faced if we hadn't blended in quite so well), I understood instinctively why my mother loved traipsing through them. It was anticipatory voyeurism, an opportunity to gaze upon the granite countertops and built-in bookshelves that would soon greet the upper-middle-class families streaming into Atlanta from the Northeast and Midwest. It was also aspirational; maybe someday we'd replace our laminate counters, which I could already tell were not as fancy as the gleaming, speckled slabs of …read more
Source:: The Atlantic – Culture
(Visited 1 times, 1 visits today)